Dell launches cheapest XPS notebook yet
The XPS 1530.
Published Tue, Nov 27 2007 8:24 AM CST
|
Updated Tue, Nov 3 2020 12:38 PM CST
Dell has finally launched its XPS M1530 notebook which is the latest addition to its thin and light XPS models, which got popularized by the M1330. We're not sure if a 15.4-inch widescreen notebook can ever be classified as thin and light, but Dell has done its best to compact it together as much as possible. You're looking at a notebook measuring 357x263x35.1mm (WxDxH) although the height varies from 23.7 to 35.1mm. It weighs in at 2.62kg, which isn't too bad considering that many budget 14.1-inch models aren't far off this kind of weight.
There's a wide range of customizable options and the CPU range includes either a T5250 or a T5450 for the cost conscious buyer or anything from a T7250 to a T7800 for those looking for some extra performance. The XPS M1530 can be configured with up to 4GB of DDR2 667MHz memory and up to 320GB hard drive space depending on the kind of drive you want and SSD is also an option. It comes with a slim-line slot-loading DVD writer as standard and this can be traded in for a Blu-ray drive for an additional US$500.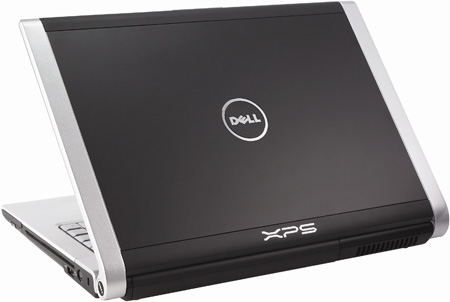 The graphics power comes from either a 128MB GeForce 8400M GS or a 256MB GeForce 8600M GT, the latter should allow you to play games at full resolution, as to our dismay, the only screen resolution option is 1,280x800. This means that you can't watch Blu-ray movies at full resolution, as you're limited to 720p. Considering that Dell has several other models of 15.4-inch widescreen notebooks with higher resolution displays, we find this really odd.
Other features include HDMI, an Express card slot, a built in 2Megapixel webcam, various WiFi and 3G data options and Bluetooth. The XPS M1530 is available with either a black lid, or for US$25 you can have a choice between a white or a red lid. Pricing starts at US$999 for the "good" model with the "best" going for US$1,499. It's not as yet available in Australia, but with the XPS M1330 costing about AU$300 more than its US counterpart, we'd expect the XPS M1530 to be similarly priced.
Engadget has several close-up pictures of the XPS M1530 which you can find
here
. The US product page can be found
here
.