Starfield's engine is a 'piece of crap,' former Bethesda dev says
Starfield's new upgraded Creation Engine 2 isn't playing nicely with space flight mechanics, a former developer has alleged.

Published Wed, Apr 27 2022 5:50 PM CDT
|
Updated Thu, May 19 2022 11:59 AM CDT
Starfield's game engine is a "piece of crap," a former Bethesda Game Studios developer has said.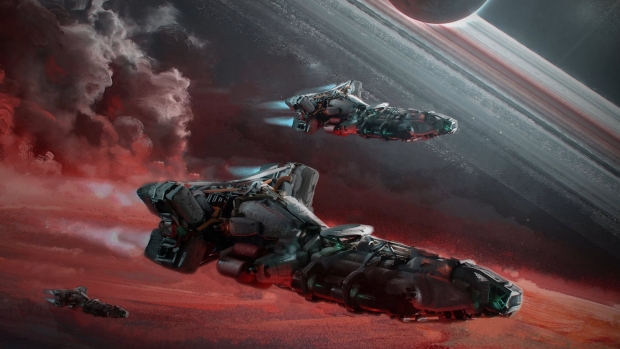 Starfield's new revamped Creation Engine 2 may be having some issues, particularly with flight mechanics. A former Bethesda Game Studios developer actually says the "engine is a piece of crap," saying that space flight isn't all that fun.
The developer has been sharing Starfiled info on forum site ResetERA since 2021. The user has been authenticated by ResetERA's site admins, and Jason Schreier also confirmed the user was legitimate.
"The engine isn't great and I don't like the feel of the flying, that's just a person's opinion," the user said. "Again, that's to me, you may love it. So it's hard to say, I'm really interested in knowing what some of you guys will think about the game in general. Very very curious."
"I'm particularly speaking to the usability of the engine not the capability of it, those are two different things. For example unreal and unity are very user friendly while CryEngine is a pain in the ass but its very powerful."
Note:The user has deleted their account on ResetERA.
Starfield may also have an overabundance of content, which makes sense because it's the first mainline RPG that Bethesda will have released since 2015's Fallout 4.
"The engine is a piece of crap[...] Starfield is looking good, weekly Thursday playtests since the beginning of [2021] and more and more setuff is coming online. Shooting feels alright, flying is terrible at the moment in my opinion--it's just not fun to me. Lighting and stuff is looking better and better, though it's not on the level of Horizon Forbidden West or anything like that. It's still a good looking game.

"In terms of will it ship on time, Bethesda will try that's for sure. They'll cut what they [need to] and they have an overabundance of content, probably too much, so that's not the issue. Finding the fun and of course bug fixing is the big thing."
Related Tags