US drops new warnings for China while Russia requests support
The United States warned China against assisting Russia in any way with its invasion into Ukraine, according to reports.

Published Tue, Mar 15 2022 2:52 AM CDT
|
Updated Mon, Apr 11 2022 12:26 AM CDT
Russia is continuing its advance into Ukraine while simultaneously requesting economic and military aid from China.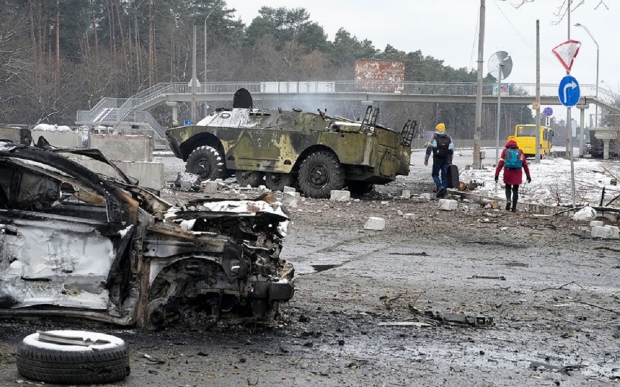 According to a report from Reuters, the United States has claimed that Russia is requesting military and economic aid from China, which the US has now warned China against participating in after indicating to Russia that it was willing to provide support. The allegations from the US have been denied by both China and Russia, following newly imposed sanctions on multiple Russian businessmen and politicians.
The Kremlin has denied any allegation that suggests it doesn't have enough resources to win the war and will be forced into pulling out early into a peace agreement. One Ukrainian presidential advisor predicted that a peace agreement will be struck before the end of May based on how many resources Russia has left.
"We have communicated very clearly to Beijing that we won't stand by. We will not allow any country to compensate Russia for its losses," according to State Department spokesperson Ned Price who spoke to reporters just after US national security adviser Jake Sullivan met with Yang Jiechi, the Former Foreign Minister of the People's Republic of China.
Related Tags