3 to launch Skype co-branded phone
Will come to Australia.
Published Mon, Oct 29 2007 8:05 AM CDT
|
Updated Tue, Nov 3 2020 12:38 PM CST
3G network operator 3 has announced a new Skype co-branded handset which goes under the slightly naff name of the 3 Skypephone. Nonetheless, it's a matter of what you get here that's the big deal, as it offers owners of the handset to make calls via Skype or chat with your Skype friends on the handset, for free.
Yes, you read that right, 3 is offering the Skype service for free, although there's of course a catch, although it's not as bad as you might think. Depending on the type of user you are, you either have to top up your pay as you go service with at least 10 a month (this being in the UK where the phone launches later this week) or just pay whatever contract you're on, which you'd be doing anyhow with a normal handset.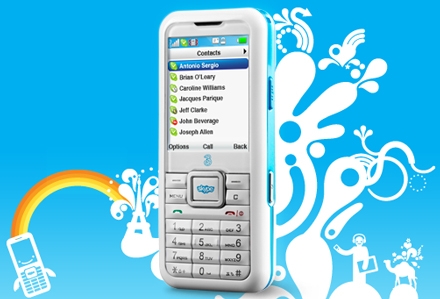 The handset itself will retail for 49 in the UK which is about US$101, but it's unclear what it will cost in the rest of the world. 3 will be following up the UK launch with handset availability some time later this year on its other networks across the world, including Australia.
The handset might not be the best looking or the most fully featured on the market, but it does at least have most of the kind of stuff you'd expect to see such a 2 Megapixel camera, a micro SD card slot, MP3 playback, Bluetooth and 3G connectivity of course. It will be available in black as well as white with either blue or pink highlights.
We borrowed the video above from T3 in the UK which gives you an idea of what's on offer. You can find the UK product page
here
.