Here's what Elder Scrolls 6 could look like on Xbox Series X
This amazing Unreal Engine 5 mod gives us a tantalizing look at what The Elder Scrolls VI could look like on Xbox Series X.

Published Sun, Jan 16 2022 3:44 PM CST
|
Updated Fri, Feb 11 2022 1:31 AM CST
This impressive Skyrim demo in Unreal Engine 5 shows what The Elder Scrolls VI might look like on next-gen hardware.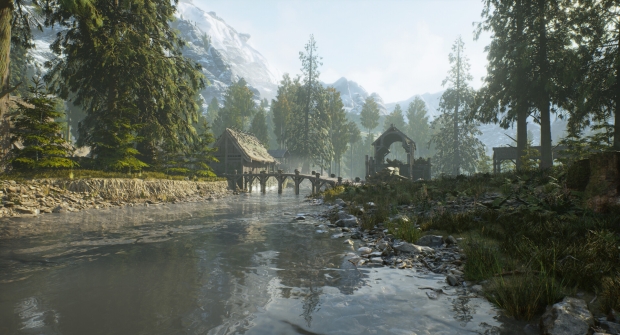 The Elder Scrolls 6 is still a far ways off, but we do know the game will be running on Bethesda's new upgraded Creation Engine 2.0 to push new high-end photogrammetrical textures and visuals. We've only seen a brief cinematic snippet from 2018 and a few teases, but modders are using Unreal Engine 5 optimizations to show what could be possible with the new Elder Scrolls.
Environment artist Christian Gomm recently made a stellar demo recreation of Skyrim in UE5 that uses custom assets and Nanite tech, with polygons ranging from 100,000 to 15 million triangles.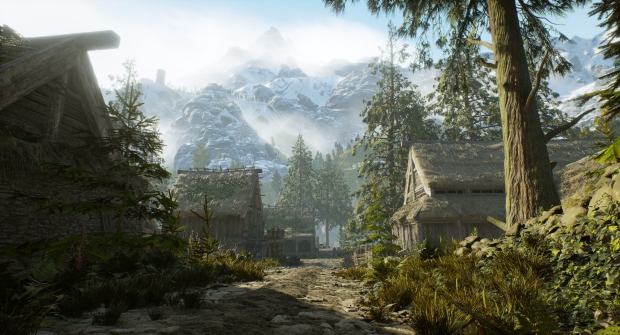 "This is an environment I've been using to work on my photogrammetry workflow, and contains a mixture of my own photoscanned assets and materials, megascans and my own substance materials. The pine trees were made by me using Speed Tree, and the Spruce trees were from an unreal market asset pack.

"The majority of the environment was made in a few days, but I've been slowly adding to it as I create new photoscans, including many of the stumps and logs, all but one of the stone surfaces, some bark materials and foliage pieces. Almost all of the assets in the scene have nanite enabled and range in polycount from 100,000 to 15 million triangles."
Related Tags