PlayStation 5 Pro: ready for 8K gaming, priced at $600-$700 for 2023
Sony could reveal much faster PlayStation 5 Pro console, would be truly 8K capable and would be released sometime in 2023.

Published Tue, Sep 7 2021 11:27 PM CDT
|
Updated Mon, Oct 4 2021 5:28 AM CDT
Sony is going to host its big PlayStation Showcase event this week, where rumors are floating out that the company could have a refreshed PlayStation 5 Pro console.
But what will Sony confirm during the PlayStation Showcase 2021 event? Tom from Moore's Law is Dead says that the next-gen God of War will receive a gameplay reveal, as well as Gran Turismo and Stray (the game where you get to play as a cat).
Not only that, but The Last of Us: Factions could be revealed, the next-gen Call of Duty: Vanguard will be shown off, and a "few surprises" are being "considered" but Tom can't confirm which ones just yet. He does note that there are a lot of "maybes" being considered for the PlayStation Showcase 2021 event.
Tom has said before that he expects "Pro" console refreshes on both sides -- a more powerful PlayStation 5 and more powerful Xbox Series console, but now he's dropping some more details on Sony's beefed-up PlayStation 5 Pro console.
Tom adds: "indeed there is a PlayStation Pro 5 coming".
He explains: "I am now 100% sure of the PlayStation 5 coming out by the end of 2023 -- but for sure, by the end of 2024. The other thing I'm not really clear on -- yet -- is what it will be. It's just really too early to confirm the specs, and most people that I talk to actually disagree with me on what I think Sony should do".
"Most people think they should double the CU count to 72 CUs, take some newer RDNA IP from later architectures (like RDNA 3 for example) that will be around, while they're designing this Pro console, and add Zen 4, up clock speeds, maybe get it up to 300W and release a $600 or $700 console in 2023, maybe to market -- then more prevalent 8K TVs".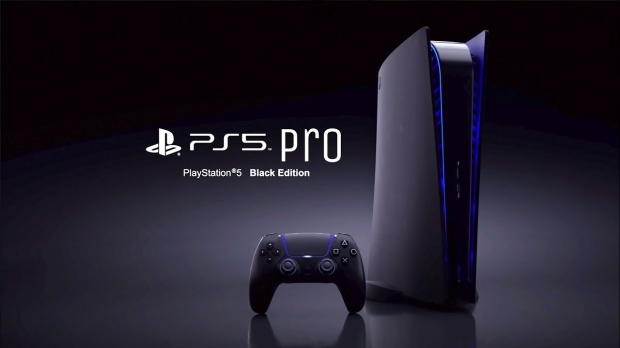 Related Tags