China's new Loongson CPU is nearly as good as first-gen AMD Ryzen
Loongson's next-generation 3A5000 CPUs use their own properitary microarchitecture, offering first-gen AMD Ryzen level performance.

Published Sat, Jul 24 2021 8:33 PM CDT
|
Updated Mon, Aug 23 2021 8:29 PM CDT
I still remember writing about Chinese chipmaker Loongson all the way back in 2012, that they were working on a new custom CPU design ready to take on Intel, AMD, and others in the tech industry... well, here it is.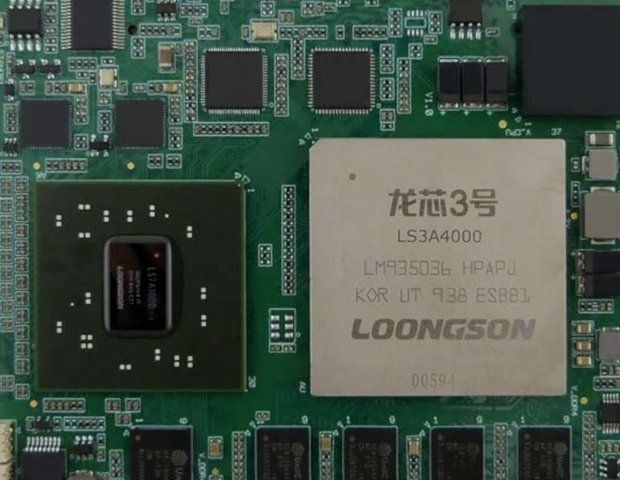 Loongson's new 3A5000 CPUs are based on the Chinese chipmaker's own in-house proprietary microarchitecture, offering a quad-core design with CPU clocks between 2.3GHz and 2.5GHz with up to 50% more performance and lower power consumption over their previous-gen designs.
The CPU cores are superscalar, with each packing 4 general-purpose ALUs and 2 x 256-bit vector operation units, with the cores based on the LoongArch GS464V instruction set architecture. LoongArch supports binary conversion extension instructions (LBT), vector processing extension instructions (LSX), advanced vector processing extension instructions (LASX), and virtualization extension instructions.
We should expect performance somewhere in the vicinity of AMD's first-gen Ryzen CPU, which isn't great these days -- but for a new company throwing their CPU into the mix, it's impressive. There's support for 2 x DDR4-3200 memory controllers with ECC, 4 x HyperTransport 3.0 controllers, and encryption standards including SM2, SM3, and SM4.
You won't be able to buy these Loongson CPUs as they'll be sold mostly to Chinese PC makers.
AMD Ryzen 9 5900X 12-core, 24-Thread Unlocked Desktop Processor (AMD Ryzen 9 5900X)
Related Tags