WCG Australia - GIGABYTE AMD RD790 demo
Live demo down under in Sydney.

Published Tue, Aug 28 2007 12:50 PM CDT
|
Updated Tue, Nov 3 2020 12:39 PM CST
Just last weekend we had the chance to attend WCG Australia 2007 (that is the World Cyber Games, baby!) and as one of the title sponsors of the Australian leg of the event, GIGABYTE were showing off a live demo of their forthcoming MA790-DQ6 motherboard matched up with the new AMD Athlon 6400+ and two Radeon HD 2900 XT 512MB graphics cards in Crossfire mode.
Nathan, our man on the scene in Sydney, reported that the system was putting out over 12,000 points in 3DMark06 and we would assume that is at stock clocked settings. AMD will launch their AMD RD790 chipset, which includes support for their upcoming range of Phenom processors along with PCI Express 2.0 support, when the processors are ready and that date is still not really confirmed at this stage.
GIGABYTE's particular board pictured below supports a grand total of four PEG slots running at x16 each which supports rumors that AMD shouldn't be too far away from releasing Quad Crossfire to the world before the end of the year.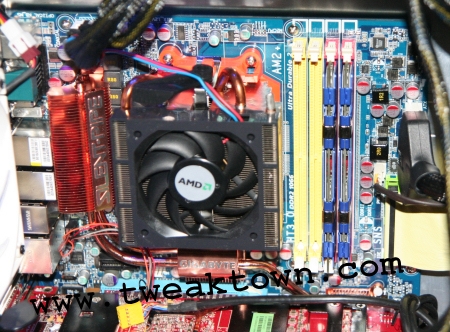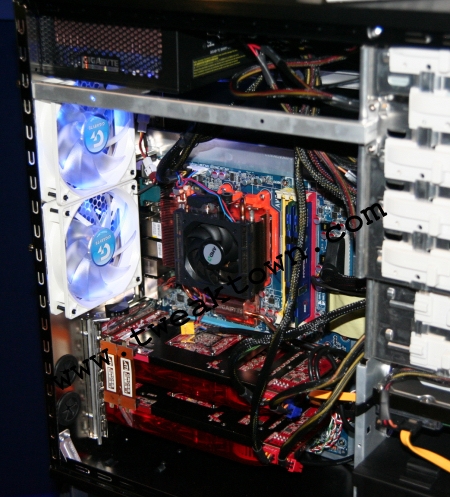 With AMD set to release their range of quad-core processors to the world before much longer, we might find see the struggling chip company make up some ground or so that is the picture that is being painted.