Elon Musk tweets about gaming chairs, Razer CEO chimes in
Elon Musk shares meme that baby car seats and gaming chairs are the same, Razer CEO jokes that they should make a baby seat, too.

Published Mon, Jul 12 2021 9:43 PM CDT
|
Updated Mon, Aug 9 2021 3:10 PM CDT
Elon Musk has just tweeted out a meme that shows a toddler car seat and a traditional, cheap racing car-inspired gaming seat saying that they are all the same.
Instantly, the price of DOGE went up with bots buying up Dogecoin with Musk's tweet -- secondly, within a single minute Razer CEO Min-Liang Tan tweeted, saying "Right - maybe we should make a toddler car seat too". We all know how it goes, Razer says or unveils something that we all think is stupidly overkill or insane -- like a Razer toaster, and then they do it.
So I guess we now live in a timeline where Razer could eventually release a toddler car seat... and maybe Musk will collaborate with Razer on a Tesla-inspired gaming chair? I mean, that would be freaking awesome and it's not something too out of the question.
Musk is a big gamer, and so is Min-Liang Tan -- they are both rich, both run successful companies, are both gamers, and love doing crazy product releases. We already have the noblechairs Mercedes-AMG Petronas F1 Team - 2021 Edition gaming chair which is styled beautifully... but I can only imagine what a Tesla x Razer gaming chair would look like.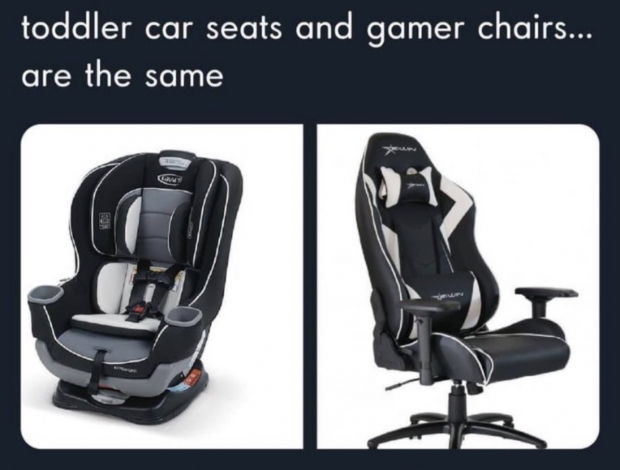 Razer Iskur Gaming-Chair: Ergonomic Lumbar Support System (Razer Iskur Gaming-Chair)
Related Tags