US Air Force begins first tests for new hypersonic missile warhead
The United States Air Force is currently testing out a new type of hypersonic missile that Lockheed Martin is developing.

Published Fri, Jul 9 2021 3:07 AM CDT
|
Updated Fri, Aug 6 2021 6:32 AM CDT
The US Air Force is testing a new type of hypersonic missile, and according to reports, the missile can achieve speeds of Mach 7 and beyond.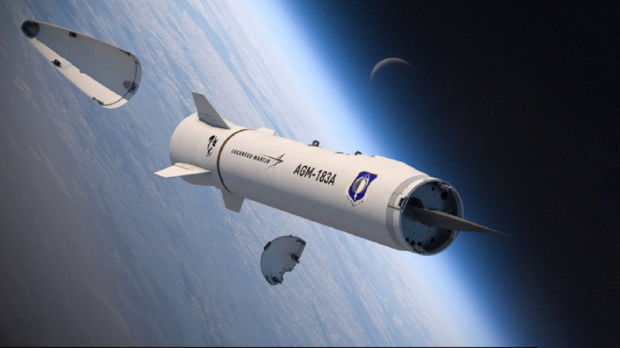 The missile is named AGM-183A, and due to its speed capabilities, it can also be used as a kinetic weapon that collides with targets for devastating damage. The missile is developed with two key components, a rocket boost, and a boost-glide vehicle. As you have probably already guessed by now, the rocket booster carries the glide vehicle to the pre-planned altitude. Once the altitude has been reached, the booster will disconnect from the vehicle so its trajectory can be controlled as it speeds down towards its target.
To make sure the missile is capable of hitting multiple targets, engineers have equipped the AGM-183A missile with an explosive blast fragmentation warhead. According to David Spiker, a member of the 780th Test Squadron at the Elgin Air Force Base in Florida, "Some of the firsts were the new and unorthodox design and construction of the test arena, the test procedures and equipment, the warhead's fragmentation data collecting and the post-test data processing to ensure the warhead's effects have been accurately characterized".
For more information on this story, check out this link here.
Related Tags