Twitter is having issues: can't access bookmarks, profiles, anything
Twitter is having problems right now, Down Detector asks you to retweet the news if you're having issues... but uh, Twitter's down.

Published Wed, Jun 30 2021 9:06 PM CDT
|
Updated Thu, Jul 29 2021 3:31 AM CDT
I was just uploading some photos from an article I just finished writing: using 4 x 4TB Sabrent Rocket NVMe PCIe M.2 2280 SSDs in an ASUS Hyper M.2 X16 Card V2 for some Chia crypto coin mining... when I posted the photos to Twitter, came back 1-2 minutes later and my feed was dead.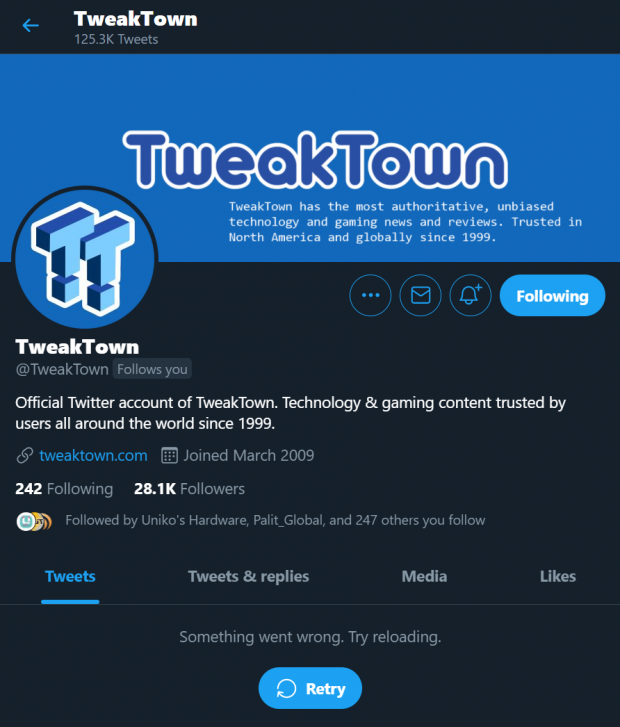 Twitter itself was fine, but checking profiles of my friends, companies, and everything in between turns up with "Something went wrong. Try reloading". I tried refreshing the page multiple times, not just the official TweakTown Twitter, but as I said multiple friends, companies, and other Twitter pages are all showing the same issue.
Down Detector reports that there was a huge uptick in people having issues loading Twitter in the last 15 minutes or so, and even when I Google searched "Twitter down" for this article, there was no news on it at the time of writing.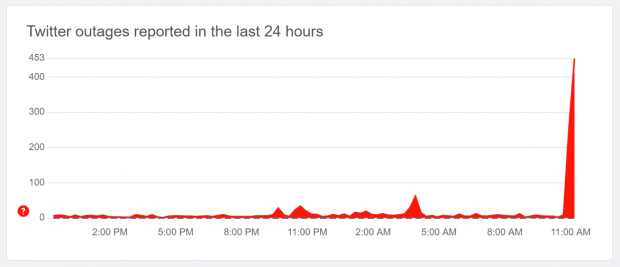 Related Tags