A group of scientists, for the very first time, has happened the gigantic protective bubble that is located near the edge of our solar system.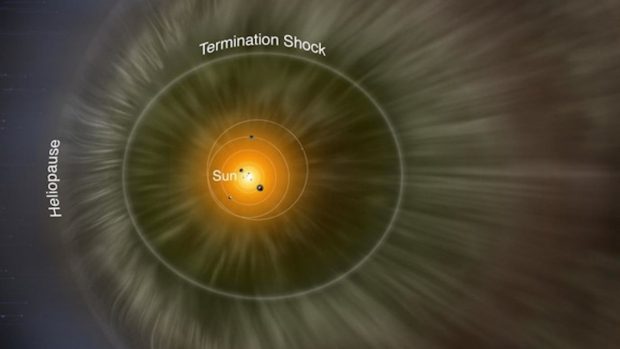 This gigantic protective bubble is called the heliosphere, and according to the new study published in the Astrophysics Journal, the researchers used data from NASA's Interstellar Boundary Explorer (IBEX) satellite that is designed to observe and collect data regarding the interactions between solar winds from our Sun and interstellar wind.
The group of scientists from Los Alamos National Laboratory used the data from IBEX to create a map of the heliosphere. Dan Reisenfeld, the lead author on the paper, explained, "Just as bats send out sonar pulses in every direction and use the return signal to create a mental map of their surroundings, we used the Sun's solar wind, which goes out in all directions, to create a map of the heliosphere." The creation of the map marks the very first three-dimensional map of the heliosphere, which is the boundary of interstellar space.
For more information on this story, you can check out this link here.