El Salvador becomes the first country to adopt Bitcoin as legal tender
El Salvador has just adopted Bitcoin as legal tender, with Congress approving President Nayib Bukele's crypto-friendly proposal.

Published Wed, Jun 9 2021 7:00 PM CDT
|
Updated Wed, Jul 7 2021 6:04 AM CDT
El Salvador has just entered the history books as the world's first country to adopt Bitcoin as legal tender, with President Nayib Bukele proposing a law to adopt Bitcoin -- and now Congress has approved the Bitcoin Law with 62 out of a possible 84 votes.
Bitcoin and other cryptocurrencies can now be used by Salvadorans living overseas, where they send money back home to their family and loved ones. This is a big deal as 70% of Salvadorans don't have a bank account, living outside of the fiat-based currency system -- whereas Bitcoin and cryptocurrency can be used anywhere as long as you have an internet connection.
The country will begin accepting Bitcoin as legal tender in 90 days, and it will be completely optional to Salvadorans. The government will be guaranteeing convertibility to dollars at the time of the transaction, which will be done through BANDESAL -- El Salvadore's development bank. The exchange rate with the US dollar "will be freely established by the market" according to the Bitcoin Law.
The new Bitcoin Law forces businesses and companies to accept Bitcoin as payment for goods and services, while El Salvador will also take in tax payments in cryptocurrency. The price of Bitcoin has reacted well to this news, jumping from its lows not even 24 hours ago of around $32,500 up to $36,420 at the time of writing.
El Salvador congress breaks into applause once the Bitcoin Law bill was passed.
El Salvador headline announcing Bitcoin has become legal tender was embedded into the blockchain, pretty damn awesome -- a very historic moment that will be forever remembered inside of the blockchain.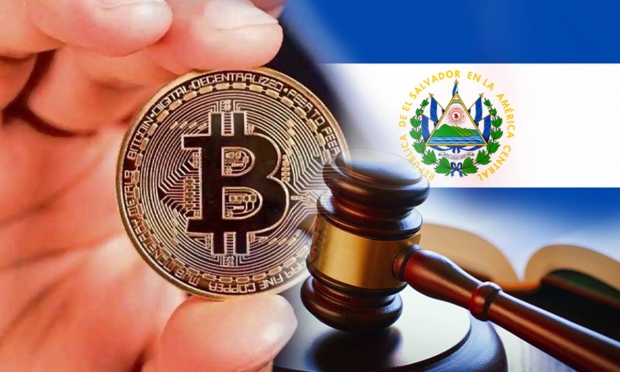 Related Tags