Forgetting to turn off 3G when overseas!
$1,200 USD thank you very much.

Published Fri, Aug 10 2007 12:39 AM CDT
|
Updated Tue, Nov 3 2020 12:39 PM CST
My better half sent this through to me this morning warning me to make sure my 3G service is turned off when overseas. If not, you may just end up with a nasty phone till from ChungHwa Telecom like the one below.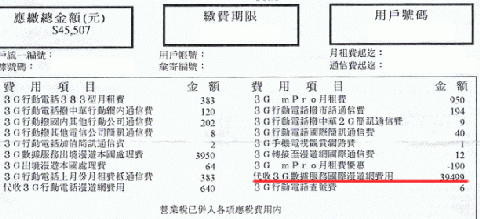 For the uneducated, $39,499 NTD works out to be almost $1,200 USD and a little over $1,400 AUD - just for 3G international roaming charges!
You have been warned... make sure your 3G is turned off when traveling overseas!
UPDATE -
This is not our bill, it was just sent onto us from a friend!