SEGA wants to create multiple billion-dollar Super Games by 2030
SEGA has an ambitious new plan to create multiple gigantic billion-dollar online-driven games that last for multiple years.

Published Tue, Jun 1 2021 11:35 AM CDT
|
Updated Tue, Jun 29 2021 10:52 PM CDT
As Activision-Blizzard, EA, Take-Two and Ubisoft outline big new ambitious plans, SEGA also has a bold strategy of its own.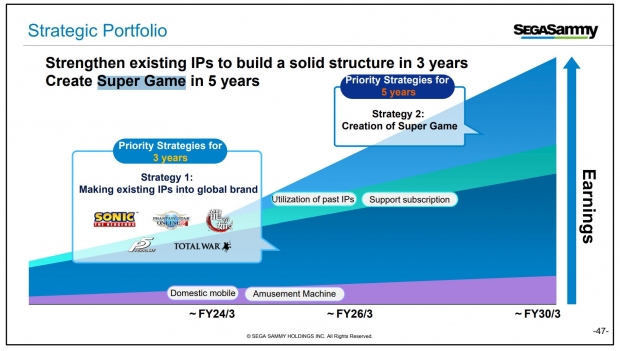 After selling most of its arcade business, SEGA is doubling down on video games. More specifically, SEGA plans to create an entirely new genre called Super Games.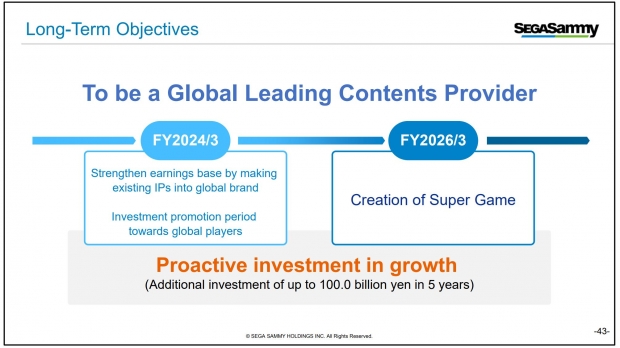 So what exactly is a Super Game? Think of massive multi-year live games like Phantasy Star Online 2, complete with monetization, thriving communities, and tons of content updates. These Super Games are expected to generate at least 100 billion yen (nearly $1 billion) in total lifetime revenues, and PSO2 is poised to hit this mark in 2021.
To make this plan a reality, SEGA plans to invest 100 billion yen into R&D and games development across five years. The goal is to have two new Super Games available by FY30 (April 2029 - March 2030).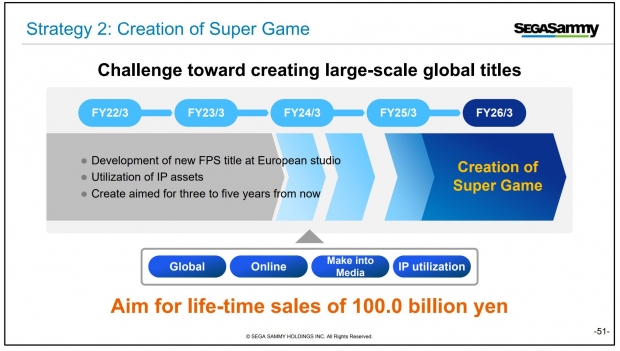 SEGA has always had lofty online aspirations that reach all the way back to the SEGA Mega Modem days
The biggest area for growth investment is in the Consumer area. We created a new word called "Super Game" within the company, and this is what we are aiming for. The definition is to create games that can aim for cumulative sales of 100.0 billion yen over their lifetime.

We will provide not only a mere game, but also services, including various communities that are produced within the game. We would like to challenge to developing new genres of games by providing various playing other than the game itself and communities, where people can spend time in the game world.

In the Entertainment Contents Business, for the next 3 years, we will be digging deeper into our existing IPs. By expanding existing IPs globally, we will enlarge our earnings scale.

Also, we are going to put our investment towards global players, and within 5 years, we are aiming to create a Super Game.

In fact, PSO2 will reach a cumulative total of 100.0 billion yen in sales by the end of this fiscal year, and we have also set a strategy to reboot to New Genesis, which is substantially a new game, and deliver it to the entire world at once.

In the next fiscal year, we are planning to release a new FPS title which is in development at our European Studio. 2 games that we are currently working on are planned to be released around 4 to 5 years later, and we aim for these games to become a Super Game.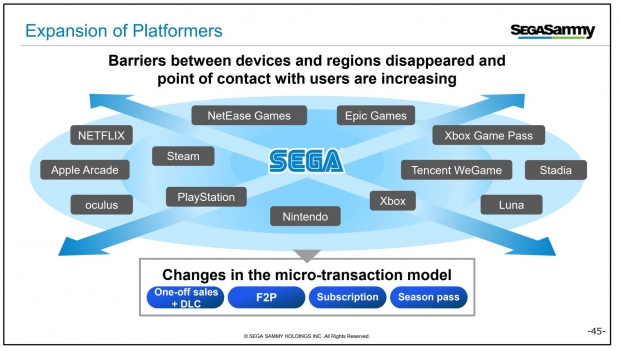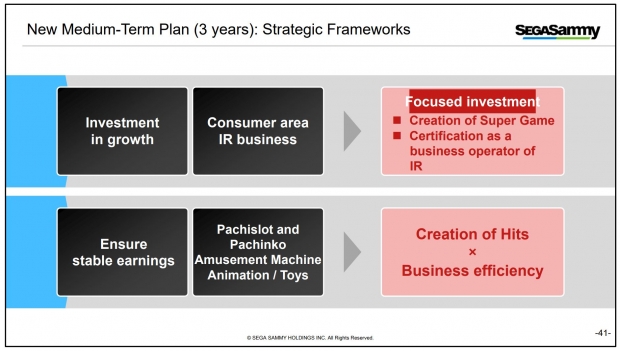 Related Tags