Outriders developer People Can Fly details its plan to restore lost inventory items, but there's a few trade-offs and the restoration won't be perfect.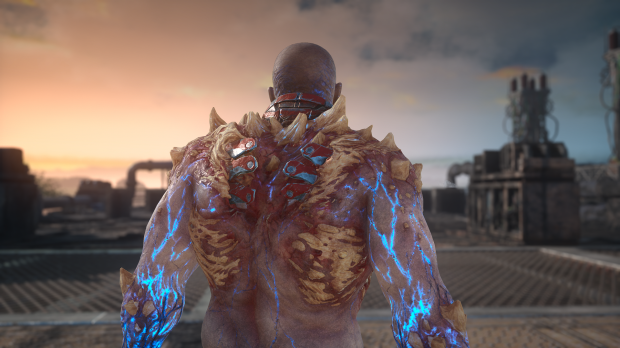 Outriders really can't catch a break. First the game was plagued with disconnection errors, now the game is deleting whole inventories worth of items. Gamers are understandably angry about having their treasure hoards wiped out, and many players are quitting en masse.
Luckily People Can Fly is on the case and has a plan to solve the issue. The team says fixing and restoring lost inventory items is their top priority. The devs know who was affected, what they lost, and plans a huge restoration effort in the near future. There's just no exact ETA and only the most valuable items like epic and legendary gear will be replaced. The restoration won't roll back your current inventory though, and will just add your lost items to your existing stores.
Check below for People Can Fly's full post on the Outriders inventory restoration efforts:
Since the recent patch we have seen an increase in reports of this issue - resolving the inventory wipe is our top priority and will remain so until fixed.

We're pleased to confirm that testing for our upcoming patch to address the inventory wipe issue is continuing to progress as planned.

This situation continues to be our key focus and we are aiming to share more news very soon.

We are also continuing to look into all available avenues for restoring as much lost gear as possible to those who experienced an inventory wipe.

Once our restoration process has been completed these characters should be able to once more play as normal.

We still intend to run a one-off mass restoration so anyone affected by this will still see their items restored. Here are our intentions for this restoration:

Restoration should take place on a specific day and should be a one-time event

The exact date is TBC but we're hoping for this to occur in the coming week(s)

We will update you when we have confirmation of date and timings

We will only be able to restore the most valuable tiers of items lost, e.g. Epics and Legendaries.

We will be unlikely to restore an inventory full of blue gear.

The restoration should be additive to your inventory. It should not replace your current inventory.

Restored items may not be have the exact same stats as the lost items

Note that restoration will not be possible for items that were acquired but where the game connection was terminated before an autosave could complete as those items would never have made it into your server inventory/our logs. Such suspended autosaving is noticeable when the yellow autosave icon stays active for a longer period of time.

For any individual restorations that were missed, or that occur in future, we plan to equip our teams to help on an ad hoc basis.

Please note that these are our intentions that we are providing here for transparency. While we will try our hardest to make things right, we unfortunately cannot make guarantees for the specifics of the above or the timeline of this, as we may run into technical difficulties that delay our work.