Doctors horrifyingly describe what it's like to die from COVID-19
Four doctors have revealed to the world what it's like for COVID-19 patients to die from symptoms due to their infection.

Published Tue, Apr 6 2021 7:31 AM CDT
More than 500,000 Americans have died from COVID-19 infections, but what is it actually like to die from COVID-19?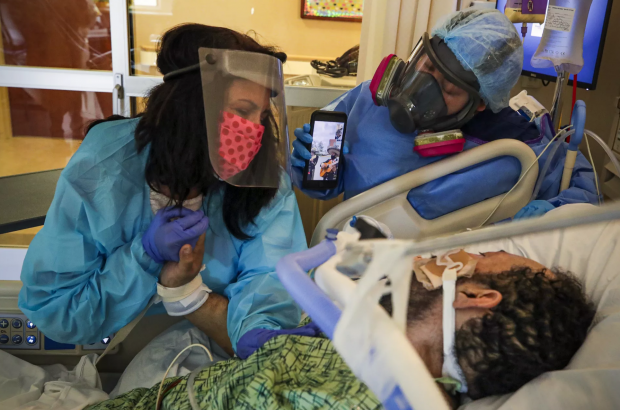 Four physicians who have cared for more than 100 dying COVID-19 patients over the past 11 months have described to Vox what their patients have gone through as the virus has overtaken them physically and mentally. Jess Mandel, chief of pulmonary, critical care, and sleep medicine at UC San Diego Health, described what it's like to breathe as a COVID-19 patient with a severe infection - imagine attempting to breathe through a very narrow straw. "You can do that for 15 to 20 seconds, but try doing it for two hours."
Kenneth Remy, an assistant professor of critical care medicine at Washington University School of Medicine in St. Louis, said that patients that are suffering from low oxygen levels have said to Remy that it feels like there is a band across their chest or that it feels like thousands of bees are stinging them inside their chest. Remy described one particular week where he cared for multiple people in their 40's and 50's who all eventually died.
Here's what Remy said, "One of the[se] patients specifically told me before I put the breathing tube in, 'Let everyone know that this is real, my lungs are on fire. It's like there's bees stinging me. I can't breathe. Please let them know to wear a mask ... because I wouldn't wish this on my worst enemy.'"
After the patient died, Remy made the above Twitter video. If you want to read more stories of what it's like to die from COVID-19, check out the Vox article here.
Related Tags