These people will get the IRS's new 'plus-up' stimulus payment
Under the right circumstances, you could be eligible for a new or larger Economic Impact Payment based on your tax returns.

Published Tue, Apr 6 2021 9:02 AM CDT
As the Internal Revenue Service (IRS) continues to process both 2020 and 2019 tax returns, eligible Americans will continue to receive a "plus-up" stimulus payment.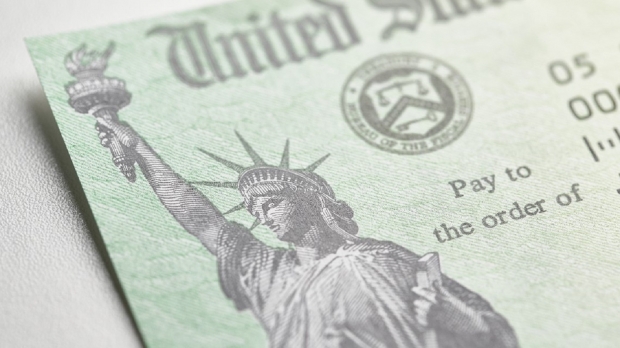 So, how does this work? A person that is eligible for a stimulus payment could be eligible for a new or larger Economic Impact Payment, depending on their recently processed tax returns. For example, if an individual or couple's income dropped significantly during 2020, and that person or couple ended up with a far lower income than reported on their 2019 income tax return, that person or couple would be eligible for a "plus-up" payment.
Another scenario where a plus-up payment can come into play is if a parent included a new child in their 2020 tax return, as this would increase the total stimulus payout. As Oregonlive notes, "Such ongoing supplemental or "plus-up" payments would apply to people who had already received stimulus money earlier in March, but the initial payment was based on a 2019 tax return, not the 2020 return that had been recently filed."
Depending on how drastic your annual income for 2020 dropped, it will determine if you qualify for a full stimulus payment or a partial stimulus payment. For more information on this story, check out this link here.
Related Tags