Check out this insane GeForce RTX 4090 prank: packs 48GB GDDR7 memory
This is an April Fools Day joke that I wish were real: insane quad GPU + 48GB of next-gen GDDR7 memory, and 1kW of power.

Published Thu, Apr 1 2021 5:06 AM CDT
|
Updated Thu, Apr 29 2021 7:03 PM CDT
NVIDIA is definitely working on a next-gen GeForce RTX 40 series geaphics card, but this April Fools Day prank is actually a damn good one -- and an engineering and design feat. Check it out:
YouTuber Captains Workspace made up a mock GeForce RTX 4090 graphics card that he jokes has 4 x GPUs with 18,000 CUDA cores -- 232 RT cores, 2169MHz GPU boost clock, 48GB of next-gen GDDR7 memory, and 1kW of power consumption. What a beast... something that could run Crysis, Cyberpunk 2077, and Flight Simulator -- probably all at the same time, too.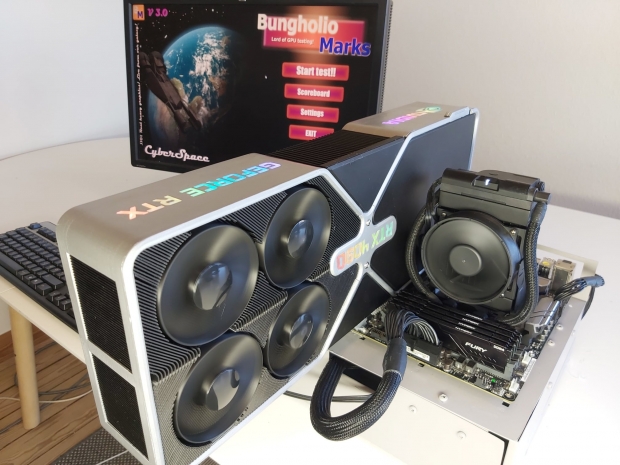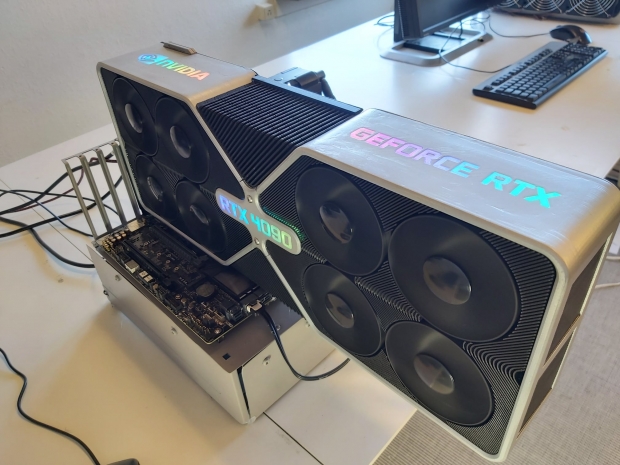 The beast is absolutely huge -- I kinda wish a monster GPU like this would come out from NVIDIA. I know it never would, but I'd love to have something this ridiculous in my rig.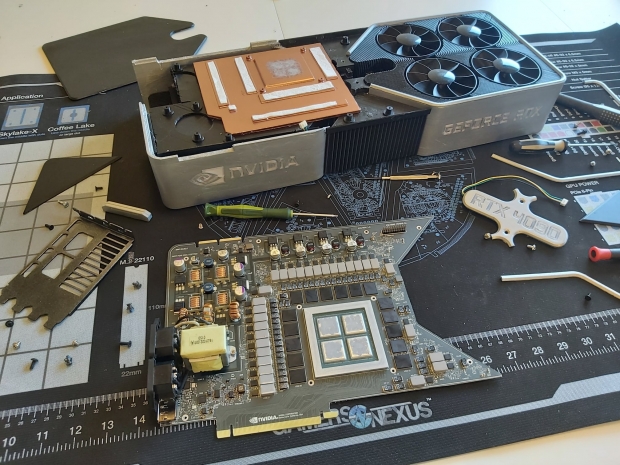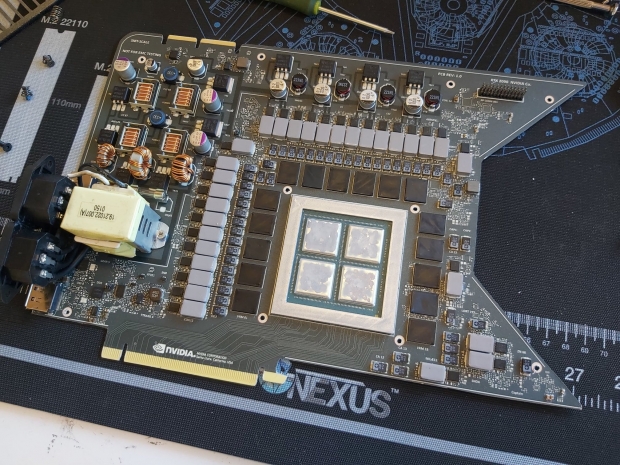 He has gone to an incredible effort on the design of this prank GeForce RTX 4090, with its quad-GPU sitting here and mock 48GB of next-gen GDDR7 memory. I can't even imagine what kind of GPU and memory bandwidth horsepower this GeForce RTX 4090 would have in benchmarks and games.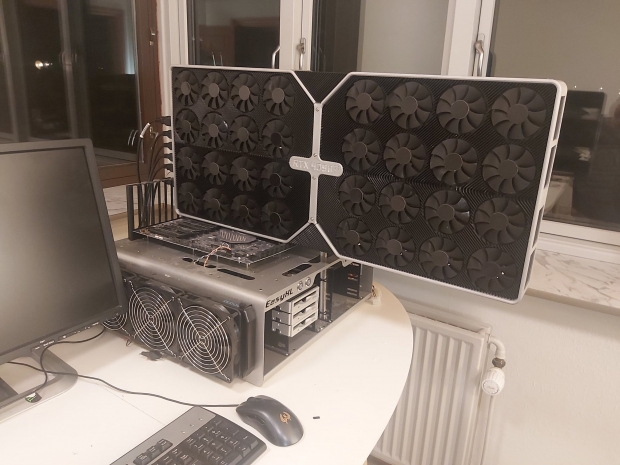 But this is what we all want -- the monster GeForce RTX 4090 Ti which is just so over-the-top it's not funny. Again, I'd love to see what something like this could do when turned on. It would probably shut down your city power grid.
Related Tags