Samsung has launched four new digital cameras today, the L730, the L830, the L83T and the S85. Starting with the L730 and L830, which has 7 and 8 Megapixels respectively, these two entry level models features 3x optical zoom, a 2.5-inch LCD and 16MB of built in memory. Both models also features Samsungs face recognition system and video capture up to 800x592 pixels. Both cameras accept SD memory cards up to 4GB in size and both models have an aluminium body.
The L83T is a more stylish version with a none protruding lens, but it still has 3x optical zoom. The L83T has an 8 Megapixel sensor, a 2.5-inch LCD display and 19MB of built in memory. It also accepts SD memory cards. Again, it features Samsung's face recognition technology, but it adds Samsung's ASR image stabilization system. As with the previous two models, the L83T will record video of up to 800x592 at up to 30 fps in MPEG-4.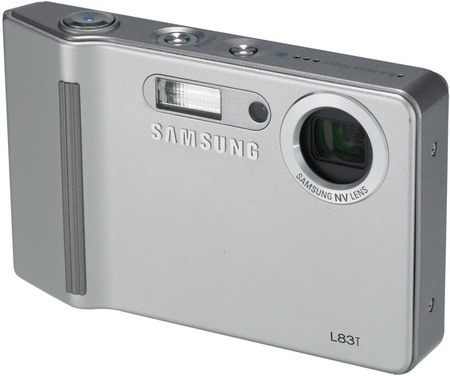 Finally we have the S85, which again features 8 Megapixels and a 2.5-inch LCD display, but this time we're looking at 5x optical zoom. It has 20MB of built in memory and it's compatible with SDHC and SD cards for memory expansion. It also features Samsung's ASR image stabilization technology and face detection system. The S85 will also record video, but it's limited to 640x480 at 30 fps, but the 5x optical zoom can be used while recording video.
You can find out more by visiting
Samsung cameras