A pregnant woman found out her baby was COVID-19 positive in the womb
A pregnant woman was rushed to hospital after suffering from severe abdominal pain. She later found out her unborn baby has COVID.

Published Tue, Mar 2 2021 6:31 AM CST
|
Updated Sun, Apr 4 2021 4:51 PM CDT
A pregnant woman who was suspected of a COVID-19 infection was rushed to the hospital after she reported experiencing severe abdominal pain.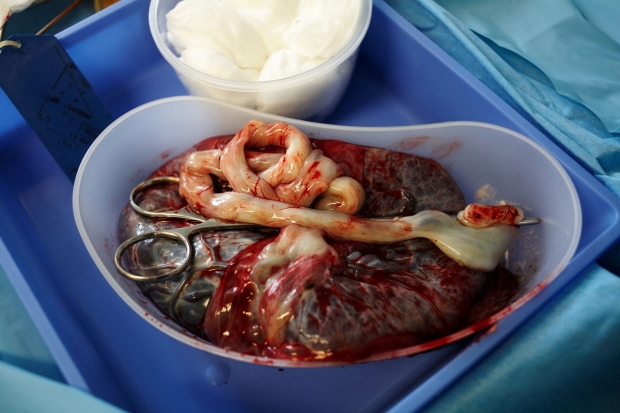 Doctors monitored the unborn infant's heart rate and noticed that it was abnormally low. Upon discovering the abnormally low heart rate, doctors performed an emergency cesarean section and delivered the baby. The mother and the child were then throat swabbed, and both were confirmed to have a COVID-19 infection. The throat swabs were then used to confirm the possibility that the baby contracted COVID-19 while still in the womb.
This confirmation was backed up by the fact that the infant was isolated from the mother right after the cesarean and didn't come into any other family members, which could have also had COVID-19. Later tests showed that the baby contained not only the original COVID-19 strain from the mother but also a mutated strain of the virus. Luckily, the mother made a swift recovery and was discharged four days after giving birth. The baby didn't develop any severe COVID-19 symptoms and eventually developed antibodies on its own that neutralized the virus.
For more information on this story, check out this link here.
Related Tags