Two new COVID-19 strains combined, 'heavily mutated hybrid' detected
The United Kingdom strain has combined with the Californian strain of COVID-19 and has created a 'heavily mutated hybrid'.

Published Thu, Feb 18 2021 8:39 AM CST
|
Updated Thu, Mar 25 2021 9:09 AM CDT
Reports are surfacing about two strains of COVID-19 combining their genomes to create a "heavily mutated hybrid version".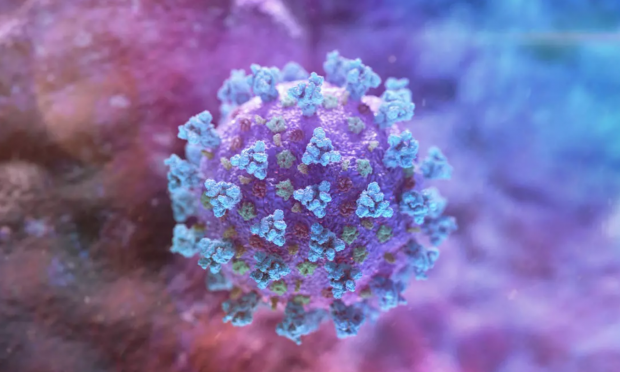 According to an exclusive report from New Scientists, the two strains were the one that was first detected in the United Kingdom (B.1.1.7), and the variant that originated in California (B.1.429). New Scientist reports that these "hybrid version of the virus" may be responsible for the wave of cases that swept Los Angeles, as the virus contains mutations that are resistant to some antibodies.
Bette Korber from the Los Alamos National Laboratory in New Mexico told New York Academy of Sciences at the beginning of the month that she had seen what she describes has "pretty clear" evidence of a "mutated hybrid version" in her database of US viral genomes. If this news is officially confirmed, this will mark a potential turning point in the pandemic. For more information on this story, visit this link here.
Important COVID-19 News:
If you get a COVID-19 vaccine you can develop this rare blood disorder
These are the new mysterious COVID-19 symptoms doctors are finding
This is when you'll be able to walk down a street without a face mask
People are vomiting blood and dying within hours from this new disease
Top scientist drops horrifying COVID-19 warning no one wanted to hear
Here are the absolute sure signs that you have a new COVID-19 strain
If you've had this illness you're more likely to die from COVID-19
If you want to get a full $1,400 stimulus check, you need to know this
$1,400 checks likely based on 2020 tax return, read this before filing
Here's how your stimulus check could be $5,600 and when you'll get it
Dr. Fauci says that you will have to wear a mask until this date
This is how many COVID-19 vaccines you will have to get in the future
South Korean dog gets COVID-19 test, now forced to isolate for 14 days
This is how we will create a more powerful COVID-19 strain, says Fauci
Related Tags