Common cold antibodies won't stop you from catching COVID-19
Scientists have wondered if exposure to the common cold could develop antibodies that would prevent a COVID-19 infection.

Published Wed, Feb 17 2021 6:31 AM CST
|
Updated Wed, Mar 24 2021 4:32 AM CDT
Researchers have conducted a study to find out if being previously exposed to a common cold can result in antibodies being produced that can prevent or even reduce a COVID-19 infection.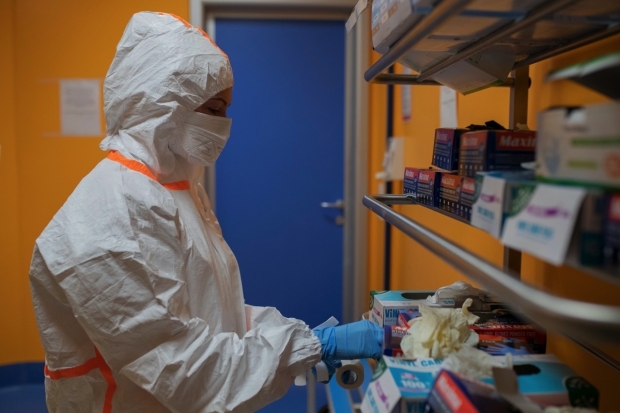 The results of the study were published in the journal Cell at the start of the month. The researchers examined hundreds of blood samples that were collected before the COVID-19 pandemic. With these blood samples, the researchers looked for antibodies that were linked to seasonal coronaviruses. From the samples, 20% of them were found to have seasonal coronaviruses.
The researchers found that these antibodies from infections such as the common cold could not neutralize the infectivity of SARS-CoV-2, the pathogen that causes the COVID-19 infection. Additionally, in a news release, the researchers said that these seasonal antibodies "were not associated with better outcomes in people who later went on to get COVID-19." For more information on this story, visit this link here.
Important COVID-19 News:
If you get a COVID-19 vaccine you can develop this rare blood disorder
These are the new mysterious COVID-19 symptoms doctors are finding
This is when you'll be able to walk down a street without a face mask
People are vomiting blood and dying within hours from this new disease
Top scientist drops horrifying COVID-19 warning no one wanted to hear
Here are the absolute sure signs that you have a new COVID-19 strain
If you've had this illness you're more likely to die from COVID-19
If you want to get a full $1,400 stimulus check, you need to know this
$1,400 checks likely based on 2020 tax return, read this before filing
Here's how your stimulus check could be $5,600 and when you'll get it
Dr. Fauci says that you will have to wear a mask until this date
This is how many COVID-19 vaccines you will have to get in the future
South Korean dog gets COVID-19 test, now forced to isolate for 14 days
This is how we will create a more powerful COVID-19 strain, says Fauci
Related Tags