Fiat 500 designed for Windows Mobile
USB, Bluetooth and more.
Published Mon, Jul 9 2007 3:45 AM CDT
|
Updated Mon, Oct 19 2020 8:08 PM CDT
The new Fiat 500, yes we're talking about a car here, has been designed for Windows Mobile and features built in Bluetooth and a USB port that is connected to the stereo system. Optional extras include a satnav system and a high end sound system.
The Blue&Me system incorporates Bluetooth handsfree, advanced voice recognition, a USB port, an MP3 player and a SMS text message interpreter. The Nav version adds an easy to use GPS navigation system that works in conjunction with a USB pen drive for storing local navigation data, making it much faster than disc based systems.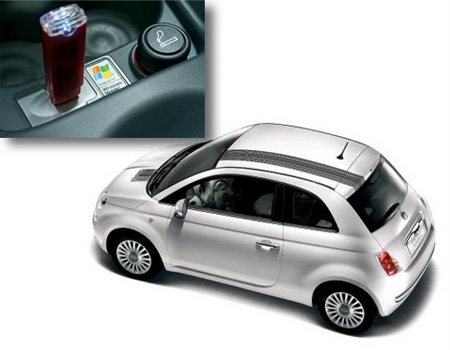 Fiat has developed the system in co-operation with Microsoft and it's the fruit of 3 years of R&D. According to Fiat, the system is requested on 20% of its new cars, as it's available on several other models than the Fiat 500.
The USB port can house any standard USB memory key or MP3 player and it will also work with an iPod or other disk based player that can output its tracks via the USB port. It's just a shame about the car, but it might be popular with those that like a compact city car.