Buffalo releases affordable HD DVD-ROM
Xbox 360 drive still cheaper.
Published Thu, Jul 5 2007 12:14 AM CDT
|
Updated Mon, Oct 19 2020 8:08 PM CDT
Buffalo technology has released an external HD DVD-ROM drive in Japan that won't break the bank. The HDV-ROM2.4U2 has a recommended retail price of about US$215 in Japan and it's using a Toshiba SD-H802A 5.25-inch drive. The drive supports HD DVD-ROM, DVD, DVD+/-R/RW, CD-R/RW and various formats thereof.
Considering that late last year, Buffalo shipped the internal version of the same drive, it was priced at US$322, the new external version is something of a bargain. The HDV-ROM2.4U2 connects via USB 2.0 and it's supplied with a copy of CyberLink PowerDVD HD DVD Edition.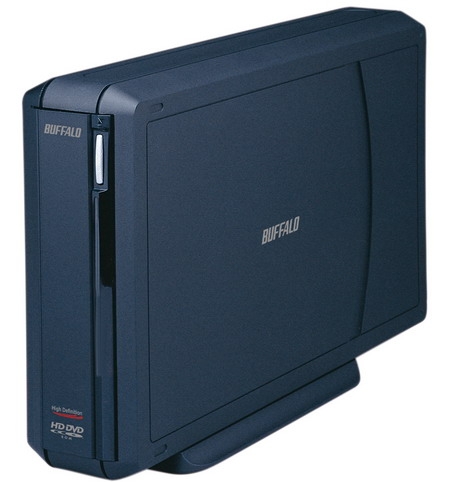 Buffalo recommends a minimum system spec of a Pentium D 3.2GHz or a CoreDuo T2500 CPU, 1GB of RAM and a GeForce 7600GT or ATI X1800 or better graphics card for HD DVD video playback. There's no word on this drive being available outside of Japan as of now.