After two vaccine doses this congressman tested COVID-19 positive
One congressman has received both Pfizer-BioNTech COVID-19 vaccine doses but has still tested positive for COVID-19. Here's why.

Published Mon, Feb 1 2021 4:31 AM CST
|
Updated Mon, Mar 8 2021 8:00 AM CST
COVID-19 vaccines are being rolled out around the country, and in the not-so-distant future, millions of Americans will be protected against COVID-19.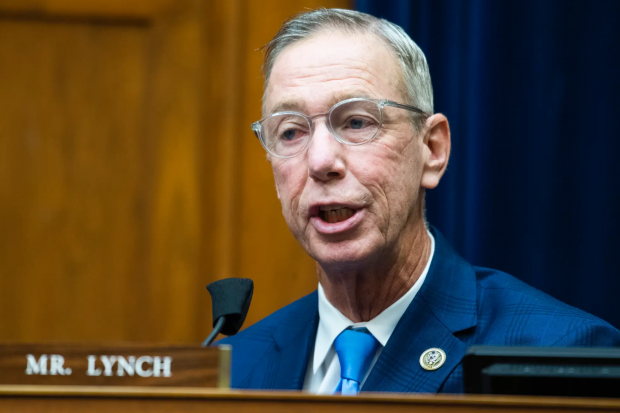 The Pfizer-BioNTech vaccine requires two doses to be fully effective, but that doesn't mean it will be immediately effective after you receive the second dose. An example of this is Rep. Stephen Lynch of Massachusetts, as Lynch received his second dose of Pfizer's COVID-19 vaccine but "received a positive test result for COVID-19 after a staff member in the Congressman's Boston office had tested positive earlier in the week." said Molly Rose Tarpey, Lynch's communications director.
The Centers for Disease Control and Prevention has previously said that it can take up to a few weeks for the vaccine to fully develop in the body, and be implemented into the immune system. The CDC states, "That means it's possible a person could be infected with the virus that causes COVID-19 just before or just after vaccination and still get sick. This is because the vaccine has not had enough time to provide protection." The Pfizer vaccine requires two doses spread 21 days apart. For more information on this story, visit this link here.
Molly Rose Tarpey, Lynch's communications director, said, "While Mr. Lynch remains asymptomatic and feels fine, he will self-quarantine and will vote by proxy in Congress during the coming week. Congressman Lynch had received the second dose of the Pfizer vaccine and subsequently received a negative COVID-19 test prior to attending President Biden's Inauguration."
Related Tags