Bill Gates says Biden's new COVID-19 team can now speak the truth
Bill Gates has said that Joe Biden's new COVID-19 task force team will now be able to speak the truth under the new administration.

Published Thu, Jan 28 2021 6:32 AM CST
|
Updated Thu, Mar 4 2021 4:33 AM CST
Joe Biden has taken office in the White House and has selected a team of experts to assist him in battling the coronavirus pandemic.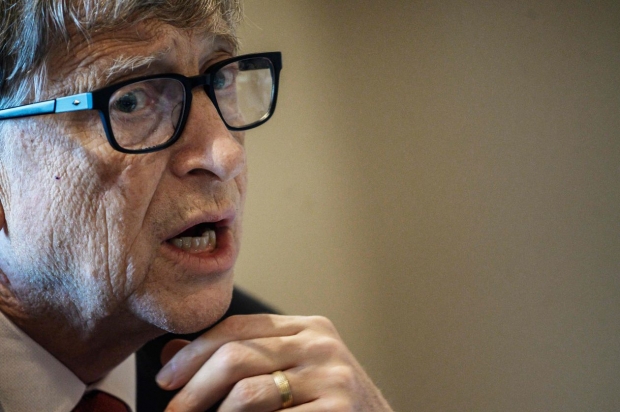 Microsoft founder Bill Gates has said in an interview that he is "excited" about the team Biden has chosen, as he thinks that the new administration will allow the team to be able to speak the truth about the pandemic. Biden has selected top U.S. infectious disease expert Anthony Fauci to be apart of the team, as well as U.S. National Institutes of Health (NIH) Francis Collins to take the reins on the country's response to the COVID-19 pandemic.
Bill Gates has previously criticized the Trump administration's efforts to curb the COVID-19 pandemic, saying it had "sometimes felt like [Fauci and Collins] were the only sane people in the U.S. government." Gates spoke to Reuters, where he said, "I'm excited about the team that Biden has picked", and "that he's appointed smart people and the fact that Dr. Fauci won't be suppressed." For more information on this story, you can check out this link here.
More Important Coronavirus News:
This new coronavirus strain is spreading rapidly in this US state
This is when you can expect to get Biden's $1,400 stimulus check
Dr. Fauci says these 2 new COVID-19 vaccines are only 'weeks' away
The odds of dying within 5 months after surviving COVID are shocking
Top epidemiologist says COVID-19 vaccines need to stop because of this
Here's the reason why new COVID-19 strains are being found in the US
Dr. Fauci says buying this will protect your home against coronavirus
Mild-COVID cases are being crippled by this health issue months later
WHO is 'blunt' and says this is 'not right' about COVID-19 vaccines
This is the hidden coronavirus symptom that is absolutely terrifying
Doctor shows how post-COVID lungs look worse than any 'smoker's lung'
CDC warns UK coronavirus strain will dominate US in this many months
Expert warns how we are in a deadly race against the COVID-19 pandemic
Vaccines may not 'impact' this 'escape mutant' COVID-19 strain
Dr. Fauci warns 'more ominous' COVID-19 strains are in these countries
Dr. Fauci said these things are 'proven' to stop COVID-19 spreading
This is how a smart watch can predict your coronavirus infection
This is how the Apple Watch can predict COVID-19 before any symptoms
This cheap vitamin may save you from a severe COVID-19 infection
If you want your COVID19 vaccine right now, this is the way to get it
You may not get your stimulus check on time, this is the dumb reason
This 'perfect health' nurse died only days after a COVID-19 vaccine
This group of people is spreading 50% of coronavirus cases
If you're one of these people you'll be made to get a COVID-19 vaccine
Dr. Fauci says this is when the US will be close to '100% normal'
Related Tags