COVID-19 stimulus check update: $1,400 payments should be coming soon
Struggling Americans are expected to receive another $1,400 stimulus check, and this update is a great sign that it's happening.

Published Wed, Jan 27 2021 7:35 AM CST
|
Updated Tue, Mar 2 2021 8:33 AM CST
Joe Biden promised the American people another round of much-needed COVID-19 stimulus checks. Now, when can Americans expect to receive a payment?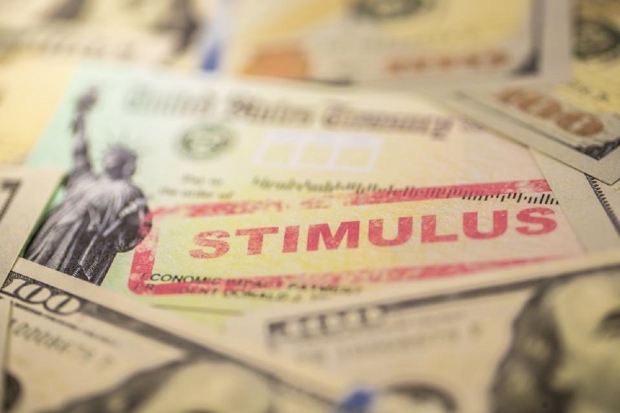 President Biden has proposed a $1.9 trillion relief package called the American Rescue Plan. Included in this package is stimulus checks for Americans that should be totaled at $1,400 per person. Biden's proposed plan is expected to pass the House of Representatives as Democrats hold a clear majority, unlike the Senate where there is an almost even split.
According to Heights Securities analyst Hunter Hammond, Biden's proposed package will likely be trimmed down to $1 billion or $1.5 billion, but this trimming won't affect the the $1,400 payments, which are key to Biden's plan. It's expected that if the Congress passes the plan soon Americans can expect stimulus payments being rolled out by the end of the first quarter of 2021. For more information on this story, check out this link here.
More Important Coronavirus News:
This new coronavirus strain is spreading rapidly in this US state
This is when you can expect to get Biden's $1,400 stimulus check
Dr. Fauci says these 2 new COVID-19 vaccines are only 'weeks' away
The odds of dying within 5 months after surviving COVID are shocking
Top epidemiologist says COVID-19 vaccines need to stop because of this
Here's the reason why new COVID-19 strains are being found in the US
Dr. Fauci says buying this will protect your home against coronavirus
Mild-COVID cases are being crippled by this health issue months later
WHO is 'blunt' and says this is 'not right' about COVID-19 vaccines
This is the hidden coronavirus symptom that is absolutely terrifying
Doctor shows how post-COVID lungs look worse than any 'smoker's lung'
CDC warns UK coronavirus strain will dominate US in this many months
Expert warns how we are in a deadly race against the COVID-19 pandemic
Vaccines may not 'impact' this 'escape mutant' COVID-19 strain
Dr. Fauci warns 'more ominous' COVID-19 strains are in these countries
Dr. Fauci said these things are 'proven' to stop COVID-19 spreading
This is how a smart watch can predict your coronavirus infection
This is how the Apple Watch can predict COVID-19 before any symptoms
This cheap vitamin may save you from a severe COVID-19 infection
If you want your COVID19 vaccine right now, this is the way to get it
You may not get your stimulus check on time, this is the dumb reason
This 'perfect health' nurse died only days after a COVID-19 vaccine
This group of people is spreading 50% of coronavirus cases
If you're one of these people you'll be made to get a COVID-19 vaccine
Dr. Fauci says this is when the US will be close to '100% normal'
Related Tags