Biden brings in new coronavirus mask mandate for all of these places
Joe Biden has already bought in several executive orders, one of them is a coronavirus face mask mandate in all these places.

Published Fri, Jan 22 2021 2:32 AM CST
President Joe Biden has taken control of the White House, and on his first day in office he has already introduced a mask mandate you need to know about.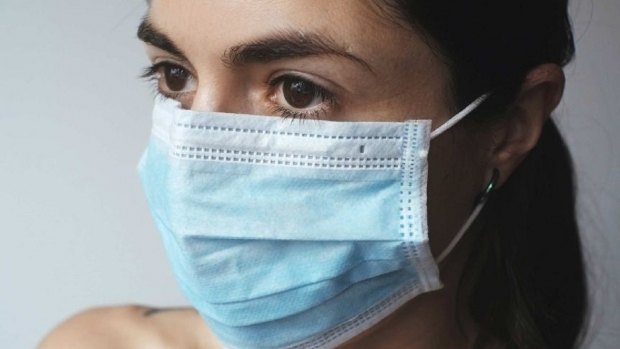 One of the first courses of action Biden has taken to combat the coronavirus pandemic is to introduce a new mask mandate that is aimed to slowing down the spread of the highly contagious virus. Public health officials such as Dr. Anthony Fauci, the nation's leading infectious disease expert, have been saying for quite some time that mask use is a proven method of mitigating the spread of COVID-19.
The new executive order issued by President Biden introduces a mask mandate that will cover all federal offices and federal land. Additionally, Biden is also moving to introduce a mask mandate on all airplanes and public transportation. According to Biden's counselor, Jeff Zients, the "executive action will direct the agencies to take action to require compliance with CDC guidance on mask-wearing and physical distancing in federal buildings, on federal lands, and by federal employees and contractors."
Zients also said, "The president will call on governors, public health officials, mayors, business leaders, and others to implement masking, physical distancing and other public measures to control COVID-19. This is not a political statement. This is about the health of our families and economic recovery of our country."
For more information on this story, visit this link here.
More Important Coronavirus News:
This new coronavirus strain is spreading rapidly in this US state
This is when you can expect to get Biden's $1,400 stimulus check
Dr. Fauci says these 2 new COVID-19 vaccines are only 'weeks' away
The odds of dying within 5 months after surviving COVID are shocking
Top epidemiologist says COVID-19 vaccines need to stop because of this
Here's the reason why new COVID-19 strains are being found in the US
Dr. Fauci says buying this will protect your home against coronavirus
Mild-COVID cases are being crippled by this health issue months later
WHO is 'blunt' and says this is 'not right' about COVID-19 vaccines
This is the hidden coronavirus symptom that is absolutely terrifying
Doctor shows how post-COVID lungs look worse than any 'smoker's lung'
CDC warns UK coronavirus strain will dominate US in this many months
Expert warns how we are in a deadly race against the COVID-19 pandemic
Vaccines may not 'impact' this 'escape mutant' COVID-19 strain
Dr. Fauci warns 'more ominous' COVID-19 strains are in these countries
Dr. Fauci said these things are 'proven' to stop COVID-19 spreading
This is how a smart watch can predict your coronavirus infection
This is how the Apple Watch can predict COVID-19 before any symptoms
This cheap vitamin may save you from a severe COVID-19 infection
If you want your COVID19 vaccine right now, this is the way to get it
You may not get your stimulus check on time, this is the dumb reason
This 'perfect health' nurse died only days after a COVID-19 vaccine
This group of people is spreading 50% of coronavirus cases
If you're one of these people you'll be made to get a COVID-19 vaccine
Dr. Fauci says this is when the US will be close to '100% normal'
Related Tags