Mild-COVID cases are being crippled by this health issue months later
Researchers are saying that mild-COVID-19 patients that have recovered are coming back to doctors with crippling health issues.

Published Tue, Jan 19 2021 4:30 AM CST
|
Updated Tue, Feb 23 2021 8:31 AM CST
Many people who get infected with COVID-19 only develop mild symptoms, but now researchers have discovered that even if a person survives their mild symptoms, they can have health problems months later.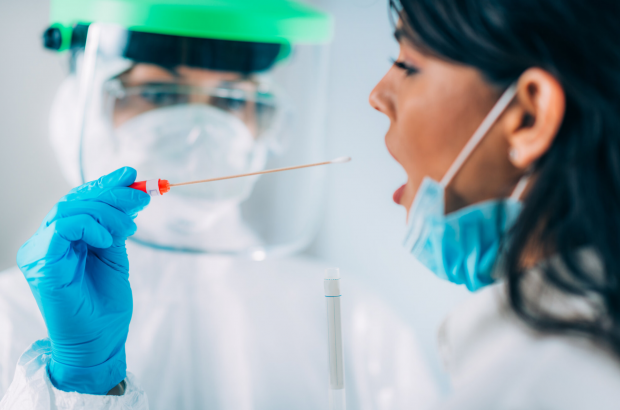 The official terminology for this "post-acute COVID syndrome", and according to an article by ABC7, it is especially prevalent in people who are between the ages of 40 and 50 and who have suffered mild COVID-19 symptoms. Doctors are now reporting people within these categories returning back to the doctor's office months later with crippling health problems.
One of these people is Jeff Engman, a 58-year-old who said he was in the "best shape of my life" before COVID-19. Once he caught COVID-19, he experienced fatigue and said, "The fatigue, I was really drained and, you know, could hardly get out of bed". After a few weeks, Engman said that he believed that he recovered from the infection, and now 10 months later, he has found out that "COVID caused some abscesses in my lungs."
If you are interested in reading more about this story, check out this link here.
More Important Coronavirus News:
This is the hidden coronavirus symptom that is absolutely terrifying
Doctor shows how post-COVID lungs look worse than any 'smoker's lung'
CDC warns UK coronavirus strain will dominate US in this many months
Expert warns how we are in a deadly race against the COVID-19 pandemic
Vaccines may not 'impact' this 'escape mutant' COVID-19 strain
Dr. Fauci warns 'more ominous' COVID-19 strains are in these countries
Dr. Fauci said these things are 'proven' to stop COVID-19 spreading
This is how a smart watch can predict your coronavirus infection
This is how the Apple Watch can predict COVID-19 before any symptoms
This cheap vitamin may save you from a severe COVID-19 infection
If you want your COVID19 vaccine right now, this is the way to get it
You may not get your stimulus check on time, this is the dumb reason
This 'perfect health' nurse died only days after a COVID-19 vaccine
This group of people is spreading 50% of coronavirus cases
If you're one of these people you'll be made to get a COVID-19 vaccine
Dr. Fauci says this is when the US will be close to '100% normal'
Related Tags