Dr. Fauci says buying this will protect your home against coronavirus
Dr. Fauci is the nation's leading infectious disease expert, and he has said if you want to prevent COVID-19, you need this.

Published Tue, Jan 19 2021 5:31 AM CST
|
Updated Tue, Feb 23 2021 8:31 AM CST
Dr. Fauci has said that if you really want to avoid coronavirus, you need to have one of these devices in your home.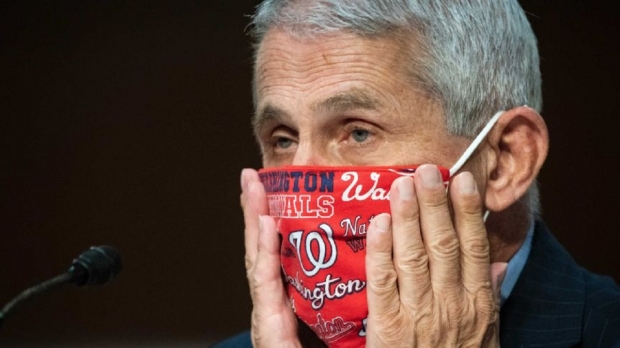 With the coronavirus pandemic continuing to rage on, many people don't feel safe leaving their homes, and for good reason as well. However, as multiple public health authorities have pointed out, much of the community transmission occurs in the home, which means that our homes aren't a complete safe haven. So, what can you do to protect your home? Dr. Anthony Fauci has a suggestion.
Dr. Anthony Fauci is the nation's leading infectious disease expert and has recently backed the purchasing of one product that can protect your home against COVID-19. That product is high-efficiency particulate air systems or HEPA filters. These air filters remove any COVID-19 particles from the air, thus making your living space much cleaner and COVID-19 free.
The infectious disease expert said to Maurine Knighton, "Good air flow and HEPA filters can work". For those that don't know, for a filter to be defined as a HEPA filter, US standards require the filter to be able to capture 99.97% of particles. According to Wirecutter, "The virus that causes COVID-19 is approximately 0.125 micron (125 nanometers) in diameter. It falls squarely within the particle-size range that HEPA filters capture with extraordinary efficiency: 0.01 micron (10 nanometers) and above."
Dr. Fauci also mentioned that these filters can be used for large-scale commercial spaces such as theaters, which may speed up the return back to normal life activities like going to the movies. For more information regarding this story, check out this link here.
More Important Coronavirus News:
This is the hidden coronavirus symptom that is absolutely terrifying
Doctor shows how post-COVID lungs look worse than any 'smoker's lung'
CDC warns UK coronavirus strain will dominate US in this many months
Expert warns how we are in a deadly race against the COVID-19 pandemic
Vaccines may not 'impact' this 'escape mutant' COVID-19 strain
Dr. Fauci warns 'more ominous' COVID-19 strains are in these countries
Dr. Fauci said these things are 'proven' to stop COVID-19 spreading
This is how a smart watch can predict your coronavirus infection
This is how the Apple Watch can predict COVID-19 before any symptoms
This cheap vitamin may save you from a severe COVID-19 infection
If you want your COVID19 vaccine right now, this is the way to get it
You may not get your stimulus check on time, this is the dumb reason
This 'perfect health' nurse died only days after a COVID-19 vaccine
This group of people is spreading 50% of coronavirus cases
If you're one of these people you'll be made to get a COVID-19 vaccine
Dr. Fauci says this is when the US will be close to '100% normal'
Related Tags