Here's the reason why new COVID-19 strains are being found in the US
Reports are revealing new coronavirus strains emerging in the United States, here's why we are now seeing mutations and variants.

Published Tue, Jan 19 2021 6:01 AM CST
|
Updated Tue, Feb 23 2021 9:02 AM CST
COVID-19 is spreading like wildfire across the United States, and now we are hearing reports about health authorities identifying new strains of COVID-19.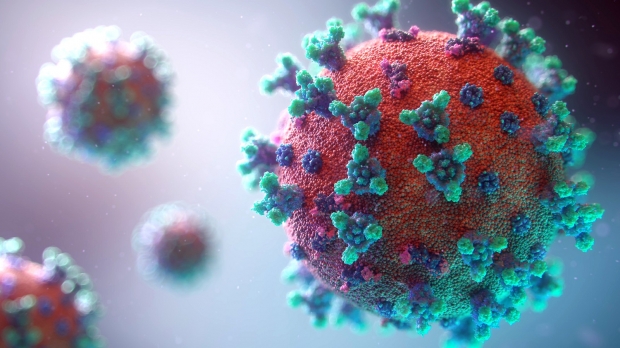 Reports have indicated that there are several states that have found new strains of COVID-19, and while this may be surprising to the general public, it isn't surprising for researchers. So, why is the virus mutating into these different strains? According to researchers, the virus is mutating because of its unchecked transmission throughout the country.
Ben Bimber, a research professor at Oregon Health and Science University, said, "The only way to [stop emergence of new variants] is to stop the spread of the virus." Additionally, Bimber said that every time that the virus replicates, "it's an opportunity to mutate, if there's more people infected, there's simply more virus out there and it has more opportunities to mutate." So, how does it actually work?
When the virus enters cells, it makes copies of itself, and every time it makes copies of itself, there is a chance that an error will occur in the copy process. This 'error' is the mutation. Bimber said, "Every time the virus copies itself, there's a chance to introduce errors. If the virus is replicating in people, it will slowly accumulate mutations."
For more information on this story, check out this link here.
More Important Coronavirus News:
This is the hidden coronavirus symptom that is absolutely terrifying
Doctor shows how post-COVID lungs look worse than any 'smoker's lung'
CDC warns UK coronavirus strain will dominate US in this many months
Expert warns how we are in a deadly race against the COVID-19 pandemic
Vaccines may not 'impact' this 'escape mutant' COVID-19 strain
Dr. Fauci warns 'more ominous' COVID-19 strains are in these countries
Dr. Fauci said these things are 'proven' to stop COVID-19 spreading
This is how a smart watch can predict your coronavirus infection
This is how the Apple Watch can predict COVID-19 before any symptoms
This cheap vitamin may save you from a severe COVID-19 infection
If you want your COVID19 vaccine right now, this is the way to get it
You may not get your stimulus check on time, this is the dumb reason
This 'perfect health' nurse died only days after a COVID-19 vaccine
This group of people is spreading 50% of coronavirus cases
If you're one of these people you'll be made to get a COVID-19 vaccine
Dr. Fauci says this is when the US will be close to '100% normal'
Related Tags