Bombshell: there's evidence to suggest COVID-19 escaped a Wuhan lab
The State Secretary, Mike Pompeo has said that evidence does exist to suggest that COVID-19 escaped a lab in Wuhan, China.

Published Thu, Jan 21 2021 8:31 AM CST
|
Updated Wed, Feb 24 2021 8:25 PM CST
In a new press statement from US Secretary State Mike Pompeo, there's evidence to suggest that COVID-19 escaped from a lab in Wuhan, China.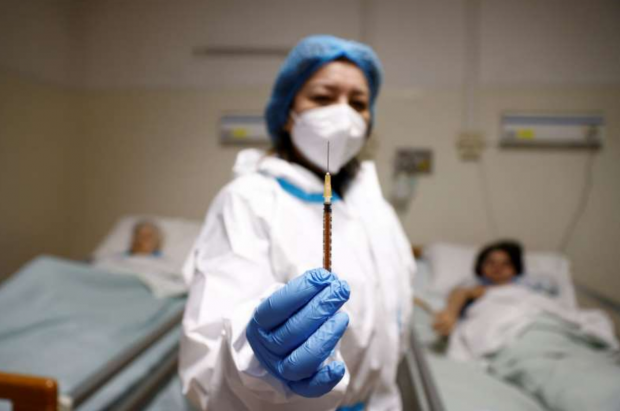 The statement given by Pompeo happened last Friday, where the US Secretary of State said that the US will be sharing information with the World Health Organization's (WHO) investigation team that was sent to China to uncover the mysterious origin of COVID-19.
Pompeo said that the WHO should investigate three key components to the origin story of the COVID-19 pandemic; illnesses that occurred at the Wuhan Institute of Virology (WIV) in the fall of 2019, the WIV's research into RaTG13 (closest coronavirus to SARS-CoV-2, and the "secret WIV links to military research." If you are interested in more information about this story, visit this link here.
Here's what the press release states: "The United States government has reason to believe that several researchers inside the WIV became sick in autumn 2019, before the first identified case of the outbreak, with symptoms consistent with both COVID-19 and common seasonal illnesses. This raises questions about the credibility of WIV senior researcher Shi Zhengli's public claim that there was 'zero infection' among the WIV's staff and students of SARS-CoV-2 or SARS-related viruses."
A fact-sheet has been provided by the State Department, saying, the "virus could have emerged naturally from human contact with infected animals, spreading in a pattern consistent with a natural epidemic."
It also states, "Alternatively, a laboratory accident could resemble a natural outbreak if the initial exposure included only a few individuals and was compounded by asymptomatic infection. Scientists in China have researched animal-derived coronaviruses under conditions that increased the risk for accidental and potentially unwitting exposure". However, the document states that the US isn't sure "where, when or how" the virus jumped to humans.
More Important Coronavirus News:
This new coronavirus strain is spreading rapidly in this US state
This is when you can expect to get Biden's $1,400 stimulus check
Dr. Fauci says these 2 new COVID-19 vaccines are only 'weeks' away
The odds of dying within 5 months after surviving COVID are shocking
Top epidemiologist says COVID-19 vaccines need to stop because of this
Here's the reason why new COVID-19 strains are being found in the US
Dr. Fauci says buying this will protect your home against coronavirus
Mild-COVID cases are being crippled by this health issue months later
WHO is 'blunt' and says this is 'not right' about COVID-19 vaccines
This is the hidden coronavirus symptom that is absolutely terrifying
Doctor shows how post-COVID lungs look worse than any 'smoker's lung'
CDC warns UK coronavirus strain will dominate US in this many months
Expert warns how we are in a deadly race against the COVID-19 pandemic
Vaccines may not 'impact' this 'escape mutant' COVID-19 strain
Dr. Fauci warns 'more ominous' COVID-19 strains are in these countries
Dr. Fauci said these things are 'proven' to stop COVID-19 spreading
This is how a smart watch can predict your coronavirus infection
This is how the Apple Watch can predict COVID-19 before any symptoms
This cheap vitamin may save you from a severe COVID-19 infection
If you want your COVID19 vaccine right now, this is the way to get it
You may not get your stimulus check on time, this is the dumb reason
This 'perfect health' nurse died only days after a COVID-19 vaccine
This group of people is spreading 50% of coronavirus cases
If you're one of these people you'll be made to get a COVID-19 vaccine
Dr. Fauci says this is when the US will be close to '100% normal'
Related Tags