Vaccines may not 'impact' this 'escape mutant' COVID-19 strain
A Californian scientist has expressed concerns about this 'escape mutant' coronavirus strain and how it may dodge vaccines.

Published Mon, Jan 18 2021 6:31 AM CST
|
Updated Mon, Feb 22 2021 2:20 PM CST
Researchers around the world have recently detected multiple different strains of coronavirus, and now a leading infectious disease expert from California has expressed his concern about the effectiveness of current COVID-19 vaccines against these new strains.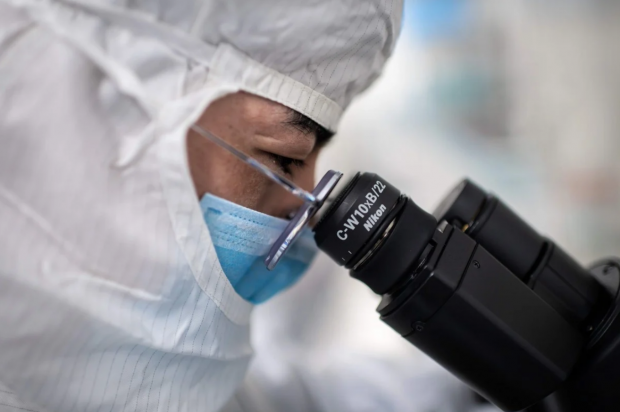 The Californian infectious disease expert is Dr. Charles Chiu and is the director of viral diagnostics at UCSF. Dr. Chiu has said that lab studies have indicated that the mutated COVID-19 strain located in South Africa may hinder the efficacy of a coronavirus vaccine by some degree.
Reports from CNN have labeled the South African coronavirus strain as an "escape mutant" as it is believed that it may be able to dodge antibodies created by a vaccine. Penny Moore, an associate professor at the National Institute for Communicable Diseases in South Africa, said, "We fear this mutation might have an impact, and what we don't know is the extent of the impact."
Richard Lessells, an infectious disease expert at the KwaZulu-Natal Research Innovation and Sequencing Platform, said, "many of the vaccines - they are thought to induce quite a broad immune response. That's why we think that although these mutations may have some effect, they are very unlikely to completely negate the effect of the vaccines."
As you can see, the global scientific opinion on whether coronavirus vaccines are effective against these new strains is not one-sided, there is still much more research to be done to fully confirm anything. For more information on this story, visit this link here.
More Important Coronavirus News:
This is how a smart watch can predict your coronavirus infection
This is how the Apple Watch can predict COVID-19 before any symptoms
This cheap vitamin may save you from a severe COVID-19 infection
If you want your COVID19 vaccine right now, this is the way to get it
You may not get your stimulus check on time, this is the dumb reason
This 'perfect health' nurse died only days after a COVID-19 vaccine
This group of people is spreading 50% of coronavirus cases
If you're one of these people you'll be made to get a COVID-19 vaccine
Dr. Fauci says this is when the US will be close to '100% normal'
Related Tags