A to us unknown console accessory company called XCM is listing a new product that should appeal to owners of older Xbox 360 consoles, as they claim they're working on an HDMI cable that will work with them.
What exactly this cable does isn't clear at this time, as the only reference on the site is that it enables HMDI and 1080P output from the regular white Xbox 360. Our guess is that it combines the VGA or component video signal with the digital audio in the round little box on the middle of the cable and then outputs this as some kind of pseudo HDMI signal.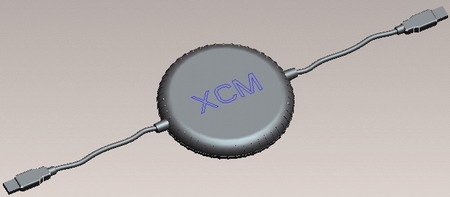 Considering that it won't add HDCP protection to the signal it's unlikely that it will work with protected HD DVD video, since the console won't be able to communicate with the HD TV and thus the HD video stream will be downscaled. However, to date, this is not being enforced on any HD DVD media we know of.
The cable should finish development in about four weeks time, so expect availability on some six to eight weeks time, if it really works. No pricing information was given, so it's anyone's guess how expensive it will be.
You can visit XCM's website by clicking
here