This is the unexplainable COVID-19 symptom you now need to check for
Researchers and doctors have identified this unexplainable coronavirus symptom that you now need to check your body for.

Published Tue, Jan 12 2021 7:34 AM CST
|
Updated Thu, Feb 11 2021 5:29 PM CST
As many people worldwide have learned to live with the coronavirus, scientists and researchers are still continuing to understand how the virus works and how it affects the human body.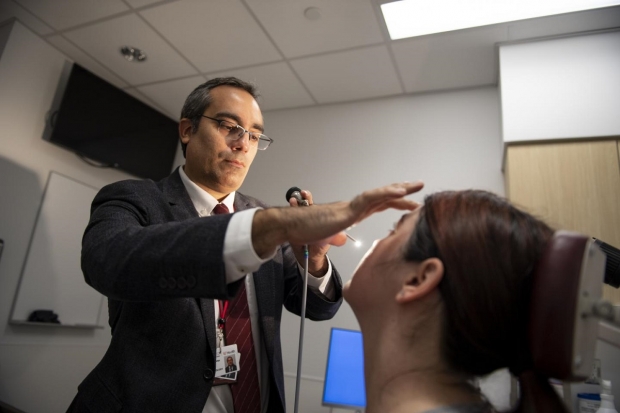 ABC News reports that the Westchester Medical Center is accepting more post-COVID-19 patients for its recovery program. The medical center has detailed many of the patients' symptoms, as well as begun treatment on more than 100 Long COVID patients (patients who experience COVID-19 symptoms after surviving the illness). One of those Long COVID patients is Amy Siniscalchi, who has said that fatigue and shortness of breath are the most significant COVID-19 symptoms she is still facing after becoming infected early in the pandemic.
On top of those two symptoms, another symptom that has presented itself is what doctors refer to as "COVID hands". This condition causes the skin of a patient's hands to peel, and fingernail color can change to purple. Amy Siniscalchi said, "My hands would peel. I would wake up one day, and my hands would feel like sandpaper, and they would peel in their entirety." This symptom has previously been found by doctors before and has been renowned as a possible sign for a COVID-19 infection. At the moment, there isn't any clear explanation as to why a COVID-19 causes these skin issues, but doctors do have some ideas.
A report was published in mid-September and stated, "This is the most specific COVID rash as not many other skin conditions present in this way. It is known as chilblains and was relatively rare before COVID as it was seen mainly during cold spells and in people who had some problems with circulation in the fingers or toes. The link with COVID was made, and this rash tends to be more common in younger people."
The doctors explained, "The rash presents itself as reddish and purplish bumps on the fingers or toes and can affect many digits. This type of rash is usually present later in the infection and again may appear weeks after the onset of the viral infection. The fingers and toes are usually sore but not itchy. When the rash recovers, the top layers of the skin may peel where the purplish bumps were."
For more information on this story, visit this link here.
Related Tags