These are 5 most common stimulus check scams you need to watch out for
No one wants to get their stimulus check scammed away, which is why you need to know about these five most common scams.

Published Tue, Jan 12 2021 8:37 AM CST
|
Updated Thu, Feb 11 2021 8:25 PM CST
If you are patiently waiting for your coronavirus stimulus check, you really need to pay attention to the most common scams that are going away now as you could lose your much needed stimulus within seconds.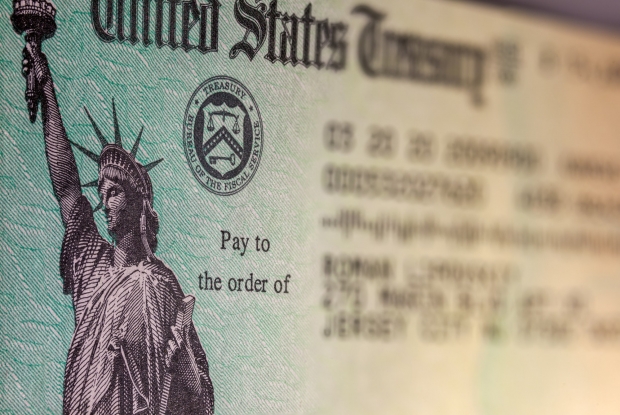 An announcement from the Federal Trade Commission (FTC) has revealed that Americans have lost over $211 million to COVID-19 scams and stimulus payment fraud. Additionally, the FTC has said that since the beginning of January it has received 275,600 complaints regarding scams. The Internal Revenue Service (IRS) is expected to complete the $600 stimulus injections to struggling Americans by January 15th.
So, what kind of scams are going around now that could lose you your stimulus check? Well, many scammers are committing fraud and are impersonating government bodies such as the IRS. Through this impersonation people are handing over their critical information that leads to them being scammed out of their stimulus money. In the entirety of this article is a list that consists of the top five most common stimulus check scams.
5 Most Common Stimulus Scams:
Unsolicited calls or emails

Messages that ask to "verify" or provide information

High-pressure tactics

There's a fee involved

Lookalike checks
What do you do?:
Unsolicited calls or emails - Ted Rossman, a credit industry analyst with CreditCards.com said, "I'd be very wary of any inbound emails or phone calls that are supposedly from the IRS, Treasury Department, a state unemployment benefits agency, etc." Rossman says that if you get a call from someone who says they are a government agency, hang up, and call them back using the agency's number on its website. Don't reply to the email until you have confirmed its from the official government number you have called.
Messages that ask to "verify" or provide information - The Identity Theft Resource Center wrote in a recent blog, "The IRS will not call, text or email anyone to verify their information." If you receive any of these text messages, don't reply to them or click any links, and instead, call the IRS.
High-pressure tactics - There are scammers out there that use high pressure tactics such as asking the recipient to provide sensitive information right away as the agency is in a "rush".
There's a fee involved - Quentin Rhoads-Herrera, director of professional services at cybersecurity firm CRITICALSTART said, "If anyone offers a cash advance on your stimulus check, be very aware of the underlying terms and conditions of that offer." The FTC also says there is no such thing as getting your money early.
Lookalike checks - Paige Schaffer, CEO of global identity and cyber protection services at Generali Global Assistance said, "We've seen a lot of scams involving bogus checks that look like government checks in the past year".
For more information on this story, check out this link here.
Related Tags