There's a COVID-19 vaccine side-effect that is actually a good thing
The coronavirus vaccine may eventually eradicate COVID-19, but it may also usher in a new era in the United States. Here's how.

Published Wed, Dec 23 2020 4:33 AM CST
|
Updated Mon, Jan 18 2021 8:35 AM CST
Coronavirus vaccines are right around the corner, and now we have discovered that there's a vaccine side-effect that's a good thing.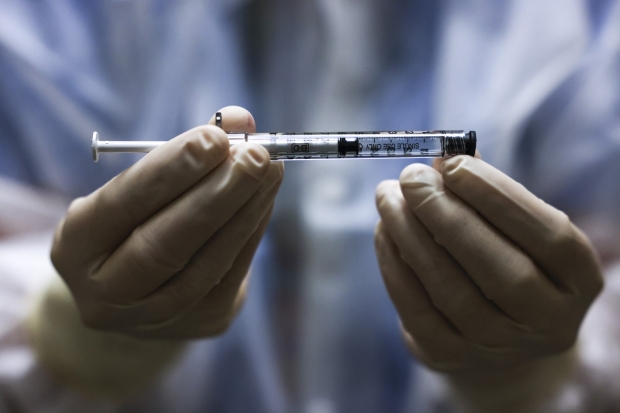 If you remember, back in September, surveys were published showing that less than half of Americans (who took the survey) were willing to get a coronavirus vaccine. One September survey from Pew Research Center found that 49% of Americans weren't interested in a COVID-19 vaccine, but now that number has steadily decreased for a multitude of reasons.
One of the reasons that more Americans are willing to get a COVID-19 vaccine is because cases are still continuously mounting up and are growing exponentially faster. Another reason is that side-effects from the vaccines were found to be quite minimal, with the worst of the side-effects being described as a "severe hangover". Not to mention that most of the side-effects typically disappeared after 24 hours. Recent surveys indicate 71% of Americans are now willing to get a COVID-19 vaccine.
An interesting point has been made on the subject of side-effects of the vaccine. The interesting point comes from Foreign Policy, who says: "Given how close the new total comes to Fauci's target figure of 75 percent, the study augurs very well for the country's chances of containing the pandemic and starting to rebuild next year. After creating a vaccine in the first place, getting a wary U.S. public to take it was one of the big hurdles; now the country seems likely to clear it."
"But the good news goes even further. Rising confidence in the vaccine points to a deeper trend that could make 2021 a critical turning point: the year when Americans finally embrace science again, after increasingly abandoning objective truth and rejecting expertise of all kinds."
Perhaps seeing the effects of a vaccine in the current public health climate might sway some hesitant Americans into instilling more trust in the world of science.
Related Tags