CyberLink HD software with HLDS drives
Supports both HD formats.
Published Tue, Jun 19 2007 10:05 PM CDT
|
Updated Mon, Oct 19 2020 8:08 PM CDT
With the availability of the Hitachi/LG GGW-H10N Blu-ray/HD DVD combo drive, CyberLink will be supplying its Hi-Def Suite which allows for playback of Blu-ray and HD DVD movies. On top of this it also allows for Blu-ray disc burning as well as backing up your Blu-ray media onto DVD.
The Hi-Def Suite consists of PowerDVD for video playback, PowerProducer for Blu-ray authoring, Power2Go, InstantBurn and finally PowerBackup that allows you to do backups of your digital content.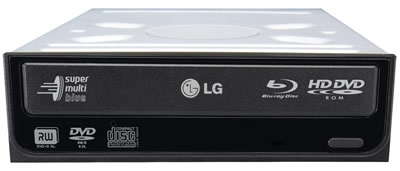 "CyberLink and HLDS have released a software-hardware solution that supports both next-generation disc formats, eliminating the complication and expense of users having to operate multiple single-format drives," said Alice H. Chang, CEO of CyberLink. "Instead, consumers can access all the features they want via a single software suite and play any movie they want via the same disc drive."
You can find out more about the various applications by visiting
CyberLink