You won't believe how old this mummified wolf is that was found frozen
Scientists have uncovered a mummified wolf pup that was frozen in ice, and most of it was still intact thousands of years later.

Published Tue, Dec 22 2020 4:33 AM CST
|
Updated Sun, Jan 17 2021 5:30 AM CST
There are many interesting creatures frozen in time under the surface, and now one of them has been found.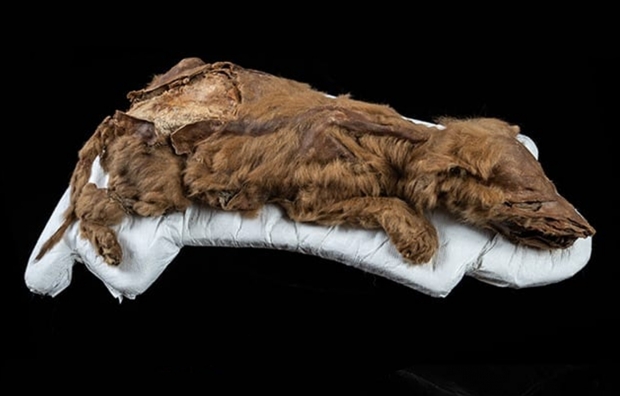 A miner in Canada was working away at clearing some ice mud. The process of clearing ice mud consists of spraying the mud with water to reduce its temperature, and after clearing some mud away, this miner was quite surprised at what was just found - a 57,000-year-old wolf pup in a layer of permafrost. The wolf pup was found in the curled position and was actually quite intact. It still had teeth, many organs and body parts there were identifiable.
Additionally, researchers believe that the wolf pup is the most complete example of a mummified canine from the time period in which it lived. Inside of the wolf pup, scientists managed to take a look at what the canine was eating and found remnants of aquatic life. As you can probably already imagine, going into the future, the two month-old wolf pup will be the somewhat center of ongoing research into the world of ancient canines. It has also been named Zhur.
The scientists state, "Zhur was found in the vicinity of the Klondike River, which currently has a spawning population of Chinook salmon (Oncorhynchus tshawytscha) that are connected to the Pacific Ocean by the Yukon River. Prior research indicates that some modern wolves from interior Alaska can derive large proportions of their diet, at least seasonally, from aquatic (in some cases marine) sources such as salmon."
For more information about this discovery, check out this link here.
Related Tags