This light bulb is a very cheap and effective way to kill coronavirus
Researchers have conducted a study that has found this light bulb is a very cheap and effective way to eliminate coronavirus.

Published Thu, Dec 17 2020 6:31 AM CST
|
Updated Wed, Jan 13 2021 6:06 AM CST
A new study has suggested that there is a cheap and effective way of eliminating coronavirus in air spaces such as vents.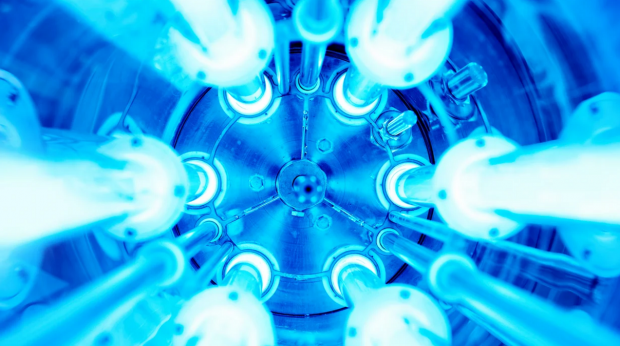 The new study has been published in the Journal of Photochemistry and Photobiology, and it explores the effects of ultraviolet light-emitting diodes (UV-LEDs) on the coronavirus pathogen. According to the results of the study, there is a range of light wavelengths that are capable of killing COVID-19, which could be useful in eliminating COVID-19 from air spaces on planes, buildings, vents, subways, and more.
UV light has already been used throughout the pandemic in subways as a way to disinfect surfaces that are constantly being touched. It should be noted that the lower the wavelength, the more power is required. Now, researchers from Tel Aviv University found that a wavelength of 285 nanometers was about as effective at killing coronaviruses as a wavelength of 265 nanometers. This means that bulbs that require less power, which are cheaper, could be used.
Hadas Mamane told Tel Aviv University American Friends News, "We discovered that it is quite simple to kill the coronavirus using LED bulbs that radiate ultraviolet light. We killed the viruses using cheaper and more readily available LED bulbs, which consume little energy and do not contain mercury like regular bulbs. Our research has commercial and societal implications, given the possibility of using such LED bulbs in all areas of our lives, safely and quickly."
For more information, check out this link here.
Related Tags