Radeon HD 2600XT 512MB GDDR4 Coming?!
The leap to GDDR4 Is nigh.
Published Mon, Jun 18 2007 7:02 PM CDT
|
Updated Mon, Oct 19 2020 8:08 PM CDT
The lads at Techpowerup
have spotted a Radeon HD 2600XT card on the web which is actually running 512MB of 0.7ns GDDR4 based memory. The memory is said to operate at 1430 MHz on this card (compared to the usual 1100 MHz on the usual GDDR3 based cards).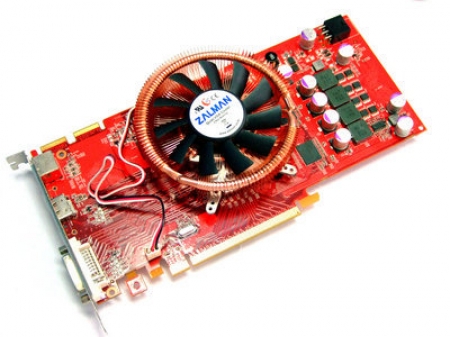 The various pictures also show us that the card features both DVI and HDMI ports, and uses a quiet Zalman cooling solution.
Beyond that, there's no other details as yet (ie. which add-in partner intends to release it, when, and for how much). I'll be sure to update you all with more details on it as they arise.