This is when Dr. Fauci thinks you'll be able to eat at restaurants
The nation's leading infectious disease expert has said when everyone can expect to start eating restaurants regularly again.

Published Wed, Dec 16 2020 6:35 AM CST
|
Updated Tue, Jan 12 2021 5:12 PM CST
Coronavirus vaccines have already begun being distributed across the country to frontline healthcare workers.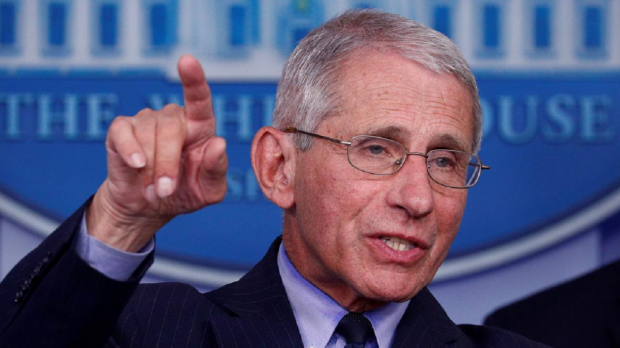 With coronavirus vaccines being rolled out, there has been an element of optimism for the pandemic in the US pandemic, which has raised the question of how long it will be before we can enjoy a nice meal at a restaurant. In a recent interview with MSNBC, Dr. Anthony Fauci, the nation's leading infectious disease expert, answered the question as to how long it will be before eating at restaurants becomes an option.
This is what Dr. Fauci had to say, "You know, that may take several months into the second half and beyond of 2021... And I've actually said this every day and written about it". The infectious disease expert then continued to explain that a vaccine shouldn't be looked at like a substitute for public health measures that are already in place.
"A vaccine right now is not a substitute for the normal standard public health measures of wearing a mask, keeping your distance, avoiding congregate crowded sections, and particularly indoors. It's not a substitute. It compliments it", said Dr. Fauci.
According to Dr. Fauci, we can expect to be back eating in restaurants around September 2021 if the current plan continues to stay on track, and many Americans decide to get the coronavirus vaccine. For more information on this story, check out this link here.
Related Tags