This nurse got a coronavirus vaccine, and these were her side-effects
A nurse that was involved with a coronavirus vaccine trial has talked about some of the side-effects that she has experienced.

Published Mon, Dec 14 2020 6:03 AM CST
|
Updated Mon, Jan 11 2021 8:45 PM CST
A nurse that was recently apart of one of the Pfizer vaccine trial has posted an editorial on the JAMA Network website, detailing her experience as a vaccine trial volunteer.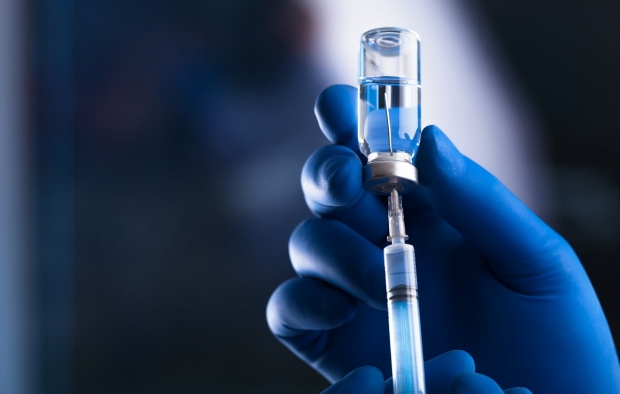 If you are apart of a vaccine trial, there are several steps to remove any bias. The first is to not let the vaccine trial volunteer know if they have received a vaccine candidate or a placebo shot. The researchers that are involved with the study also don't know which people have received a placebo or a candidate, and even the people giving the vaccine aren't sure.
Kristen Choi, who is a nurse and researchers, described her experience on a post on JAMA Network, where she said that the first shot "I did not notice anything out of the ordinary. I could not begin to guess whether I had received the vaccine or the placebo". After four weeks, Choi returned for her second shot, and the side-effects were described as "different".
"The experience after the second injection was different. My arm quickly became painful at the injection site, much more than the first time. By the end of the day, I felt light-headed, chilled, nauseous, and had a splitting headache. I went to bed early and fell asleep immediately. Around midnight, I woke up feeling worse-feverish and chilled, nauseated, dizzy, and hardly able to lift my arm from muscle pain at the injection site. My temperature was 99.4 F (37.4 C). I tossed and turned, sleeping little during the rest of the night."
"When I woke up again at 5:30 am, I felt hot. Burning. I took my temperature and looked at the reading: 104.9 F (40.5 C). This was the highest fever I can ever remember having, and it scared me. I took acetaminophen and drank a glass of water. When the research office opened at 9 am, I called to report my reaction to the injection. Thankfully, my fever had come down to 102.0 F (38.9 C) by then."
The research nurse said, "A lot of people have reactions after the second injection. Keep monitoring your symptoms and call us if anything changes." My fever hovered around 99.5 F (37.5 176;C) for the rest of the day. By the next morning, all my symptoms were gone except a sore, swollen bump at the injection site."
She also said, "To my surprise, the nurse was right about how common my symptoms were. In the phase 1 trial of BNT162b2, the following adverse effects were observed in the intervention arm of adults aged 18 to 55 years after receiving the second dose of BNT162b2: fatigue (75%), headache (67%), chills (33%), muscle pain (25%), fever (17%), and joint pain (17%)."
"If this vaccine is approved, it is possible that most people receiving the vaccine could have 1 or more reactions to the vaccine like I did. Fortunately, my experience of having all symptoms together seems to be rare."
Related Tags