Two NHS workers received a COVID-19 vaccine and had this bad reaction
Coronavirus vaccines are being distributed out to people, and now two people have had this serious reaction to the vaccine.

Published Thu, Dec 10 2020 5:34 AM CST
|
Updated Fri, Jan 8 2021 11:16 AM CST
The coronavirus vaccine has been rolled out to select people in the United Kingdom, and now UK regulators are issuing a public warning for specific types of people.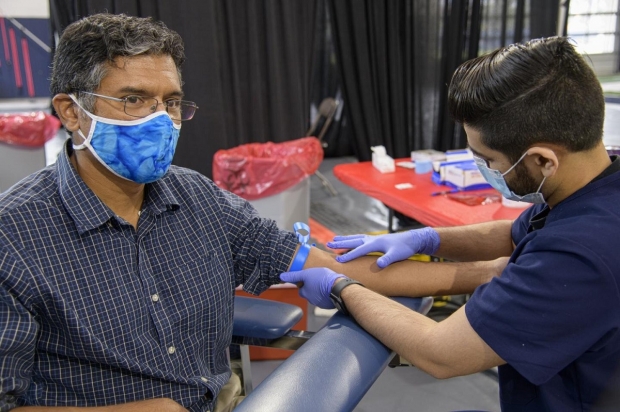 Reports are now indicating that two NHS staff members who were given the Pfizer/BioNTech coronavirus vaccine suffered a "significant" allergic reactions. Now, the Medicines and Healthcare products Regulatory Agency (MHRA) are warning people who have a history of serious allergic reactions to hold off on getting the Pfizer vaccine.
Professor Stephen Powis, the national medical director for the NHS in England, said, "As is common with new vaccines the MHRA have advised on a precautionary basis that people with a significant history of allergic reactions do not receive this vaccination after two people with a history of significant allergic reactions responded adversely yesterday. Both are recovering well."
It should be noted that both staff members have been known to have a history of allergic reactions, even to the extent where they are required to have an adrenaline auto-injector with them. If you are interested in reading more about this story, check out this link here.
Related Tags