OpenBCI, a biotech company based in Brooklyn, NY, recently revealed Galea, a brain-computer interface that integrates into AR and VR headsets.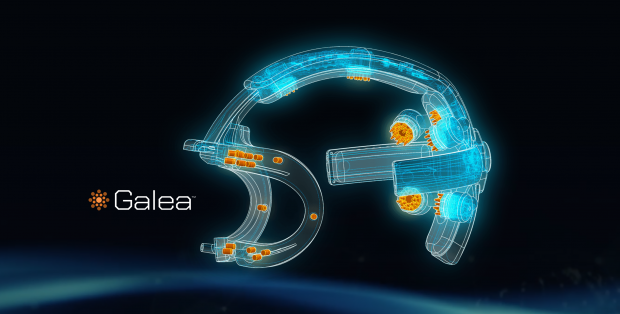 OpenBCI created the open-source brain-computer interface, which enables computers to interpret your thoughts. Now the company is working on bringing that technology to AR and VR devices.
The Galea platform integrates several biometric devices, including EEG, EMG, EDA, PPG, and eye-tracking sensors. It will give developers time-locked access to pull the data into game engines to enable thought-based interactions in AR and VR experiences.
OpenBCI said that it developed the Galea platform to integrate with existing AR and VR devices, but it didn't explain how that would work. From the illustration the company released, it appears that Galea is hardware that you would wear under a headset. The full platform also includes a software layer for interpreting the biometric responses.
OpenBCI didn't get into specifics about the Galea hardware or software, but a statement on the company's community page suggests we'll learn more early next year.
"Galea is the result of OpenBCI's six years of experience at the center of consumer neurotech. We've listened to your feedback and watched as members of the community have developed integrations between our products and head-mounted displays. For the last 2+ years, our amazing team of engineers and designers has worked tirelessly behind the scenes to bring this device to you. We look forward to introducing them and sharing the Galea story in more detail over the coming months."