Tagan goes enclosure crazy
eSATA dock and more.
Published Tue, Jun 12 2007 2:37 AM CDT
|
Updated Mon, Oct 19 2020 8:08 PM CDT
Tagan has launched a range of new external hard drive enclosures in its Icy Box series, two with USB interface and one with both USB and eSATA. First up is the IB-220U-Wh which is a standard external drive enclosure for a 2.5-inch IDE rive made out of stainless steel and acrylic. Next up is the IB-251U which is made out of brushed stainless steel, but otherwise it is similar to the previous model.
The interesting product out of the three is the IB-266StUSD-B as not only does it take an internal 2.5-inch SATA drive, but it has both USB and eSATA interface. It's made from aluminium and comes with a docking unit that fits inside a 3.5-inch drive bay in your PC. This makes it very neat and tidy to use when at home, as well as a convenient solution when on the move. It also looks quite nice, but is it comes in black, it might not match your case.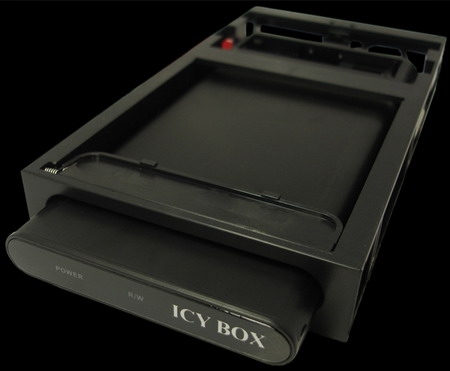 You can find out more information about the new enclosures
here