Doing this could 'put you or your family in danger', warns Dr. Fauci
White House coronavirus advisor, Dr. Anthony Fauci has warned that if you do this one thing you 'put you or your family in danger.

Published Wed, Nov 25 2020 6:35 AM CST
|
Updated Sun, Dec 27 2020 9:30 PM CST
The holiday season is almost upon us, and ahead of the celebrations, the nation's leading infectious disease expert has warned Americans that doing this could endanger families.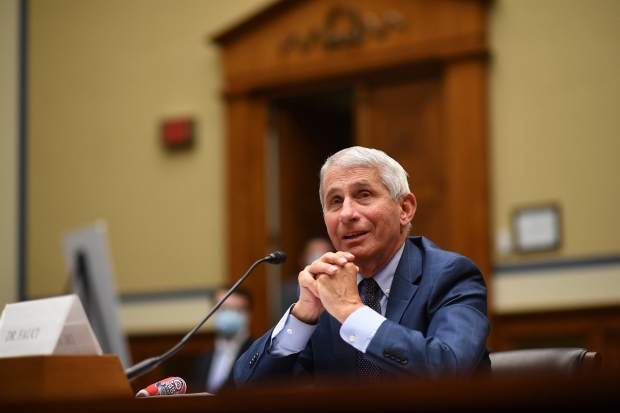 Thanksgiving is almost here, and many families across the country are planning on celebrating with family and friends. In some instances, these family and friends are located in different states and require travel, which is a big concern for public health experts. Dr. Anthony Fauci, the nation's leading infectious disease expert, has asked Americans to do a "risk assessment" before celebrations commence.
Here's what Dr. Fauci said, "Obviously each individual family has to make, as I've said it recently over the past few days, a risk benefit assessment about the risk you're willing to take in traveling and in congregating in the usual warm atmosphere of 10, 15, 20 people at a home dinner." Dr. Fauci continued and said, "Although those are wonderful parts of our tradition."
"I just would like to have each family to kind of make that risk assessment and know and understand that we're in a very difficult situation where the rate of infection, the slope of infections are really very, very steep."
"So you might want to reconsider travel plans and certainly try as best as you can to keep congregate meetings indoors as innocent and wonderful as they sound to a minimal number of people, preferably just members of a household. I know this is a difficult thing to do, but we're in a very difficult situation."
There are a few obvious reasons why Dr. Fauci is recommending that Americans do a risk assessment before they decide what kind of plans they will have for Thanksgiving. One of the reasons is many people are planning on visiting elderly family members (over the age of 65), which are considered to be 'high risk' to COVID-19.
The infectious disease expert also said, "So better be careful now, and look forward to many, many more in the future. Then either endangering yourself or a vulnerable member of your family or friends, or what have you to the situation that we're in right now, which is unprecedented, but it will end."
Dr. Fauci added, "So this is a very fixed period of time. I know it's a very, very precious period of time, the holiday season when we get together, but please don't do something that in fact would put you or your family in danger, such as getting a crowded group of people coming from different places and airports."
For more information on this story, check out this link here.
Related Tags