Dr. Fauci has this message for anyone who thinks coronavirus is fake
Dr. Fauci, the nation's leading infectious disease expert, has said we have to 'get rid of these ridiculous conspiracy theories'.

Published Sun, Nov 22 2020 7:32 AM CST
Unfortunately, there are still many people out there who don't believe that coronavirus is dangerous or that it's even real.
While that might sound shocking to someone who has been correctly preparing for the virus by abiding by all of the health recommendations, it's sadly a fact, and leading public health experts are worried that these people are influencing the overall response to the virus. In a recent interview with USA Today, Dr. Anthony Fauci was asked if the time of each state and city to be issuing its own safety guidelines has passed, and more nation-level unified approach should be taken.
The infectious disease expert replied by saying, "There are obviously going to be some differences, because we have such a large, diverse country. But the differences shouldn't be fundamental. There should be really some common denominators that everyone follows. We've got to say, 'OK, folks, enough is enough with this political divisiveness, with this claiming that people are making things up. Get rid of these ridiculous conspiracy theories and realize this is a public health crisis.' ..."
Dr. Fauci continued, "We don't want to shut down as a nation because of the psychological and economic consequences of that. But we at least have got to be consistent in doing some fundamental things, so that's what concerns me."
Dr. Fauci further explained that at the moment things are "going in the wrong direction", and that these types of people who don't believe the data or refuse to look at the data cause Dr. Fauci to get frustrated, border-lining on pain. The public health expert said plainly, "no, it isn't fake... This is a global issue. I tell the people who deny or think that this is nothing, do you mean that every single country in Europe is doing the same thing, is making things up? They're not. I mean, it's so obvious."
For more information on this subject, visit this link here.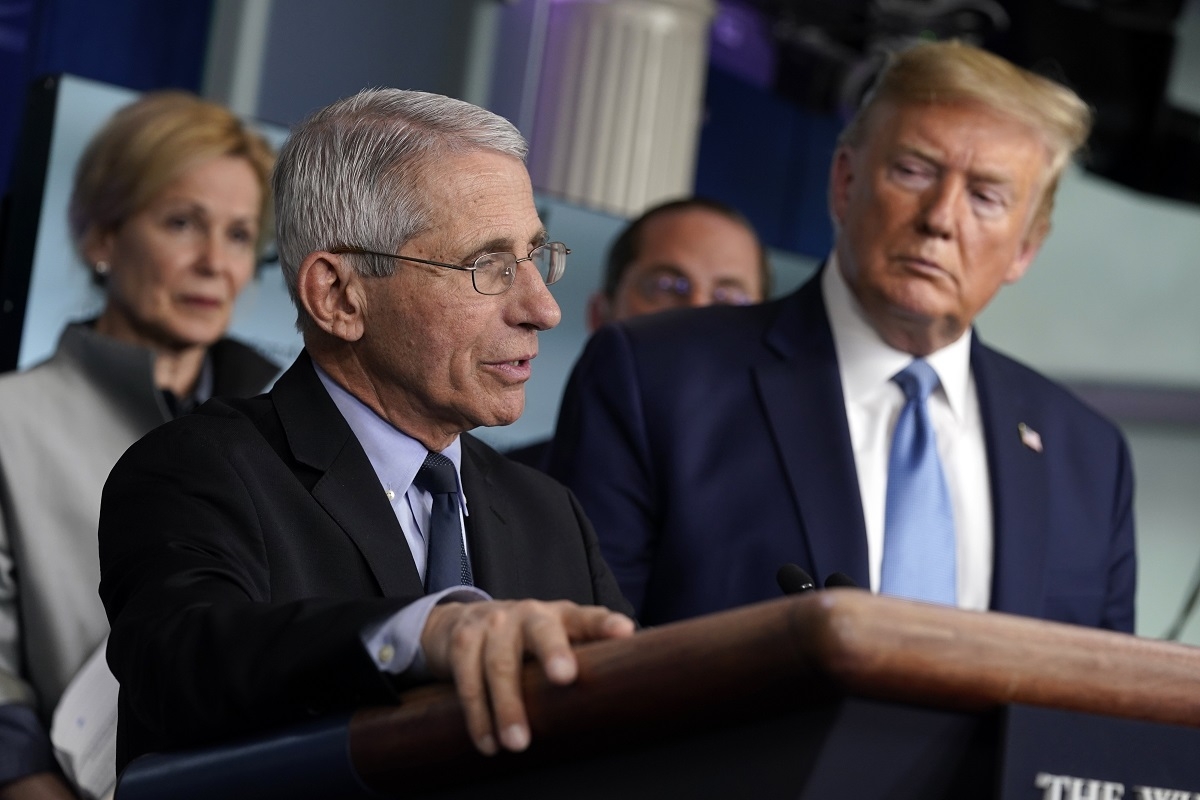 Related Tags