These are the 8 essential items you need as coronavirus cases surge
The Centers for Disease Control and Prevention has said that as coronavirus cases surge across the country, you need these 8 items.

Published Sun, Nov 22 2020 6:37 AM CST
New coronavirus cases aren't slowing down across the United States. Now the Centers for Disease Control and Prevention have recommended that the public grab these eight essential items are cases continue to rise.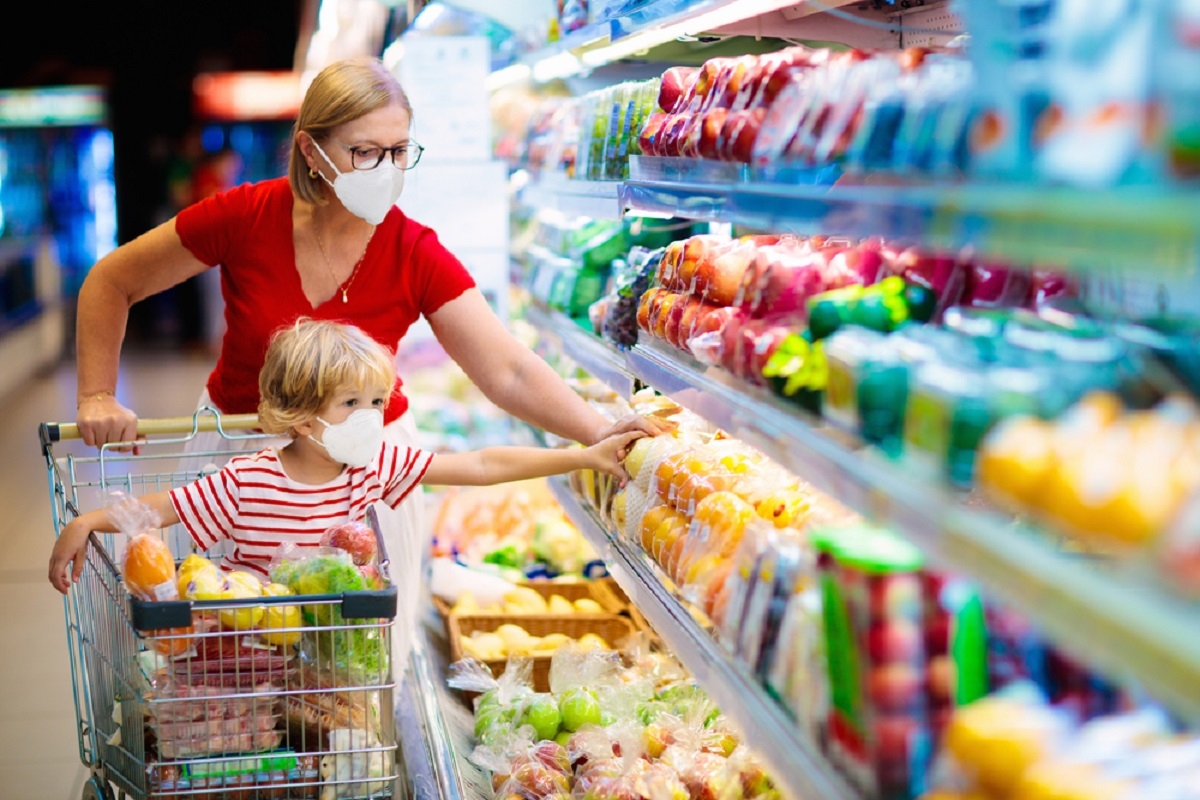 If you have been paying any kind of attention to the coronavirus data, you would have seen that cases across the US are heading in the wrong direction. On Friday last week, data from the Johns Hopkins University indicated showed that there were 195,542 new coronavirus cases recorded.
That massive number stands as an example of how the coronavirus situation in the US is unfolding, and as cases continue to grow, people need to think about purchasing the essential items that will allow them to continue to contribute to lessening the community spread of the virus.
Below are the 8 items the CDC recommends everyone to have during the coronavirus pandemic.
8 Essential Items:
Face Masks - AccuMed Face Mask, Protective Face Mask (10 Count) - $26.25
Hand sanitizer - PURELL Advanced Hand Sanitizer Refreshing Gel, Clean Scent, 1 Liter Flip Cap Bottle (Pack of 4) - $50.66
Hand Soap - Softsoap Antibacterial Liquid Hand Soap, Fresh Citrus - 11.25 fluid ounce (6 Pack) - $17.38
Disinfectant Wipes - Sanitizing Skin Wipe Purell Individual Packet Alcohol (Ethyl) Alcohol Scent - $47.49
Tissues - Kleenex Ultra Soft Facial Tissues, 8 Rectangular Boxes, 120 Tissues per Box - $15.11
Paper Towels - Bounty Quick-Size Paper Towels, White, 12 Family Rolls = 30 Regular Rolls - $30.44
No-touch Trash Can - simplehuman Gallon Round Bathroom Step Trash Can, 4.5 Liter / 1.2 Gallon, Brushed Stainless Steel - $24.99
Bottled Water - FIJI Natural Artesian Water, 16.9 Fl Oz (Pack of 24) - $19.98
Related Tags